17 Most Popular Apps From the Leaders in Digital Marketing
Yesterday Ad Age announced its list of the top digital marketers of 2014. Working for brands like Dove, GE, Wendy's and Coca-Cola, these 18 marketers are on the cutting edge of creativity and technology.
My favorite nugget from this list wasn't the big campaigns or the creative process, but the technology that links us all together: our phones and the apps that get our attention. In no particular order, here are the most used apps by the leaders in digital marketing.
Travel and Commuting
Jennifer Healan | Group director-integrated marketing content, Coca-Cola
Gibu Thomas | Senior VP-e-commerce and mobile, Walmart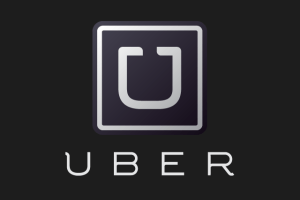 Catriona Woodward | Digital marketing innovation manager, British Airways
Tom Bick | Senior director-integrated marketing communications and advertising, Kraft Foods Group
Jennifer Healan | Group director-integrated marketing content, Coca-Cola
4. Hailo
Steve Miles | Global senior VP-Unilever's Dove
Navigation
Sabrina Caluori | VP–Digital and Social Media, HBO
Jennifer Healan | Group director-integrated marketing content, Coca-Cola
Ann Rubin | VP-branded content and global creative, IBM Corp
Social, News and Entertainment
7. Facebook Paper
Liz Nixon | Digital and social media marketing, AT&T Mobility
Atif Rafiq | Senior VP-chief digital officer, McDonald's
Brad Walters | Director-social media, Lowe's
Brandon Rhoten | VP-digital and social media, Wendy's
Shopping
Steve Miles | Global senior VP-Unilever's Dove
Gail Moody-Byrd | Head of integrated plan digital services, SAP Marketing
Brandon Rhoten | VP-digital and social media, Wendy's
13. Red Laser
Colleen McDuffe | Senior director-social, digital and loyalty marketing, Samsung Telecommunications America
Sports and Fitness
Gail Horwood | VP-worldwide digital strategy, Johnson & Johnson
Andrew Markowitz | Director-global digital strategy, GE
Other
Brandon Rhoten | VP-digital and social media, Wendy's
Michael Accavitti | Senior VP-general manager, Acura
My Personal Favorite
Marta Turnbull | Brand Manager, Oneupweb