2010: The Year Of Fun For B-to-B Marketers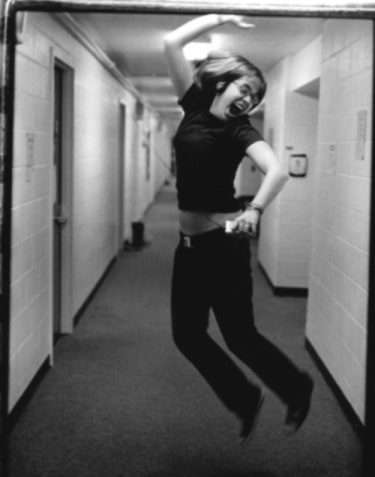 That's my prediction. This is the year that business-to-business marketers will decide that they're tired of standing on the uninspiring, tried-and-true sidelines while watching the consumer brands have all of the fun. They want in on some of the cutting-edge action. And they're tired of taking themselves so seriously. As they should be—it can be taxing.
Personally, I've never been able to understand what the fear of new marketing initiatives is all about (hence my line of work, I suppose). None the less, 2009 brought about many of the same arguments from our b-to-b prospects and clients, some of the most common being:
"Social media looks great. But we're marketing to businesses; we're not a consumer brand. It's just not for us."
"Sure, iPhone apps are intriguing—but we're not selling deodorant—we're selling medical supplies."
"Augmented Reality—looks great, but our steel manufacturing technologies really don't lend themselves to that kind of interaction."
"We'd like to wait."
Wait for what? For your competition to do it first?
Don't get me wrong, I can see some of the reasoning behind the concern, especially with the restricted and closely monitored budgets of last year. And truth be told, it's still hard to show a business-to-business company concrete case studies of their peers embarking on trailblazing marketing strategies and reaping enormous rewards. But only because most b-to-b companies are still hesitant to make the leap.
So here's my rebuttal—my case for trying out new marketing initiatives in 2010, if you will. You're marketing your products and solutions to organizations. Not to be confused with moms, avid golfers or movie fanatics.  You're marketing to businesses.
Who is it within those businesses that ultimately decides to purchase your product, or hire your company?
I know, when you type it out, it sounds ludicrous and a touch patronizing—but listen up, Business-to-Business Marketers (and I can call you that because I am one): you're targeting decision makers. Decision makers are people (at least for now). People are the reason why technology continues to advance and evolve. It's because people are using it and demanding more of it. People, like you and I. The moms, avid golfers and movie fanatics of the world.
So let this be your year. Embrace the utility an iPhone application can bring to your prospects. Jump into Facebook. Go mobile. Launch a YouTube channel. Get crazy and test out a widget! Sure, your message will be different than that of consumer brands—but the medium is there. Ready and waiting.
You're marketing to people. So Be Relentless™ in 2010. Make it fun, make it useful and make it personal.  And the case study will write itself.
As always, if you need help getting started, contact Oneupweb.