Oneupweb : It Just Takes a Little "Sole"!
During a time when employers find themselves in a position where they need to be more creative in recruiting the right talent, a normal job posting just doesn't cut it. It speaks as a boring, traditional and backward thinking company, one that any college or alumni member will run for cover with their cover letter in hand! Companies are becoming more creative and it's not just restricted to corporations; it includes restaurants, taverns and recruiters.
Nowadays, advertising gurus are faced with the challenge of having to design billboards that get people to navigate to a website. And even online ads give designers a creative challenge. One company went as far as using creative Facebook ads to grab the attention of their audience by inviting them to grab a virtual chair and join in on the conversation!
As Oneupweb's HR Director, I am always impressed by the interviewees' innovative ways that allow them to be the one candidate that stands out from the rest; they too feel the need to be creative. From bringing a jar of maple syrup from a Leelanau County farm where a dog sled was mounted to the wall (Lisa, the owner of our company was a dog musher for many years in Alaska) to sending us a box with one red shoe with a cover letter stating that it was her way to "get her foot in the door" before the  interview. Of course upon arriving for the interview, the elevator door opened to a woman who was holding the other red shoe. To me, that speaks creativity on a whole new level. Once an applicant sent us an eight-foot box of helium balloons in her university colors; a designer who wanted to take it to new heights!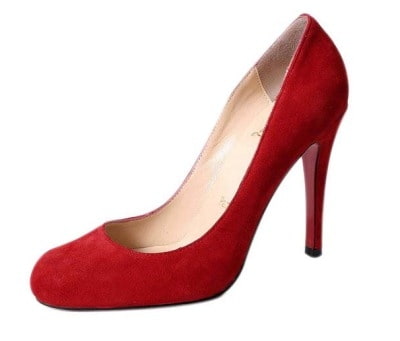 My one piece of advice that I share with those who have a pending interview in their future, are two simple words: be prepared. There's nothing more irritating or frustrating than to arrange an interview and watch the interviewee stumble, stammer and stutter, as a result of not being prepared. Hey hot shot, this is the time for you to sell yourself; know the company and find out if it's the best fit for you. This is the time for you to market the one person that you know the best, that's you. Keep a couple of stories in your back pocket, not literally of course, and be ready to share them or create a time to bring them up and impress your audience.
If you find yourself as one of the underemployed or you're in the process of seeking employment, volunteer. When you're between jobs, volunteering during your time of unemployment will show interviewers that you're motivated. Oh and volunteering also helps you increase your networking opportunities too.
So be prepared, volunteer and be creative. My own little HR PVC piece of advice: It may not be piping, but you'll find out that it prevents those embarrassing leaks during the interview!