Oneupweb: May the Fourth Be With You—Happy Star Wars Day!
In case you didn't know, today is the unofficial Star Wars Day! Legend has it this day was created because of the pun surrounding the famous Jedi saying, "May the force be with you" (get it? May the 4th?). I thought I felt an unusual Midi-chlorian count—but I just assumed it was because our Be Relentless Virtual Expo kicked off this morning.
Twitter is alive with Jedi spirit today, with several Twitter hashtags celebrating Star Wars Day:
maythe4thbewithyou
starwarsday
Yoda

So how does one celebrate Star Wars Day? Don't worry, here's DeathStarPR's 10 Easy Ways You Can Celebrate Star Wars Day.
For me, I think I'll try number six—do Jedi mind tricks. I don't recommend the bonus way to celebrate, though (eww)! How do you plan to celebrate Star Wars day?
Oneupweb's CEO, Lisa Wehr, says "May the force be with you."
Up Next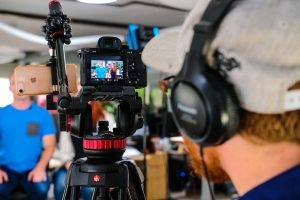 With so many avenues to market your business, determining which will garner the most ROI can be overwhelming. As you're debating where to allocate your marketing spend, do not overlook video marketing. Here are some initial reasons: Video marketing works – plain and simple. Video display ads have been found to earn 480% more clickthroughs...