Oneupweb : Dressed to Kill—or at Least Make a Statement
With the White House debuting the news of Osama Bin Laden's death via Twitter, and corporate stores like Express selling their entire catalog through its Facebook page, the relevance of social media and the benefits of doing business virtually is undeniable—it's where the people are!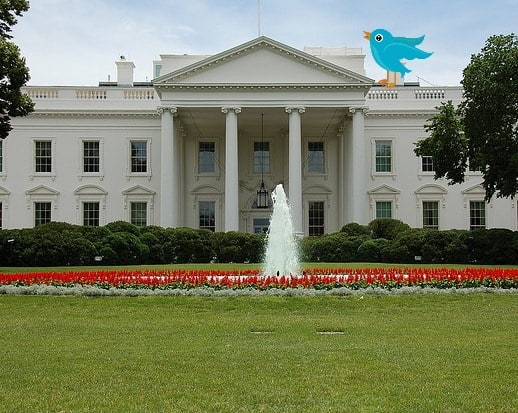 Your digital presence can be vital to the success or downfall of your business. Think about it like our society thinks about dating. As you're getting ready for that "cross your fingers", "please God, let this be the one (or at least not a huge jerk)" date, you run down the essential checklist to make sure you're appropriately prepared (for what could be the best or worst night of your life).
You think about:
A clever way to frame some maybe not-so-amazing accomplishments and your life story
A quick reminder to not do the obnoxious giggle or other nervous habits
Grabbing a change of attire in case you end up on a hike, rather than dinner and a movie
If you're lucky, this won't be a train wreck and you will end up on a second date. Just like you prepare yourself for what hopefully is the date of a lifetime, your business or the company you work for needs to prepare itself for its date with the Internet.
Here at Oneupweb, we help your company prepare for this inevitable digital dance. We can help you develop a virtual strategy that represents your business and reaches your desired audience. Check out our work if you don't believe me—here's what we do: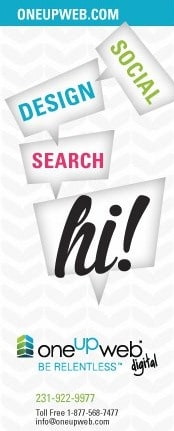 Search: From natural to paid search, your local listings to social media presence, our experts can shape all of your search avenues. To reach your audience they must first be able to find you—and that's where we come in.
Social: Whether you already have a presence on Facebook , Twitter or any other social medium, or you're just not sure where to start, our social team can help you make a social statement. We provide an audit, work with you to determine a strategy, develop your unique design, launch your campaign and more!
Design: Your design is the element that truly captivates your audience. Are you making an accurate statement? If you are, is your design bogging down the content and searchability of your site? We make sure this isn't the case—and we guarantee you'll be looking fly!
As your business is preparing to take the next step in your relationship with the digital world, think about your presence in these three areas:
1. Do you have the words to capture your audience?
2. Are you socially engaged where you should be?
3. Does your design represent your business to the fullest?
If your response was no to any of these questions, contact Oneupweb! Unlike the dreadful first date, your digital presence is controllable. You just have to have the right moves!