Oneupweb : Team Building—Literally
Office life is certainly great at Oneupweb, not only because we're located on the beautiful shores of the Grand Traverse Bay, but more importantly, because we work as a team.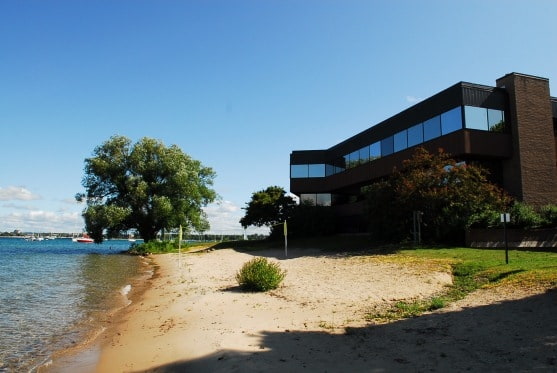 This past week was definitely a hectic and challenging one for those of us in the marketing department—after all, we did host our first virtual marketing expo, Be Relentless 2011. This event not only taught me how to build out virtual booths with specific specs and appropriate file formats, but more importantly, it taught me that no matter the madness, when a team unites and truly works together anything can be accomplished.
No, we don't have team building exercises. And thank goodness we don't form circles and do "trust falls". However, I've come to realize that much of our team bonding happens during our volunteerism. Whether we're ushering at the nonprofit Traverse City State Theatre or filling up food donation bins for The Father Fred Foundation, we do it together. We sincerely enjoy being active volunteers in our community. In fact, a group of us Oneupwebbers just volunteered this past Saturday at Habitat for Humanity.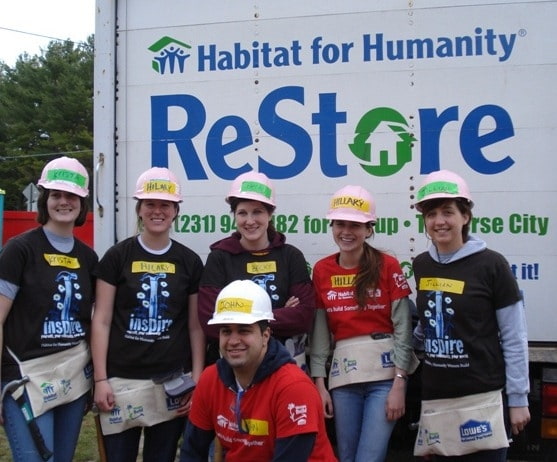 It was by far one of the most rewarding things I've participated in, which is why I'm stoked about volunteering again in a few weeks.
Here are three of the many things I learned on Saturday:
The Cat's Paw is my favorite carpenter's tool
Hardhats are necessary and pink ones are rather stylish
Corner beads (metal corner strips on the outside corners of walls, beneath drywall) are painfully tough to remove
I also learned that this volunteer experience was much different than the ones I've participated in the past. It was truly an opportunity to connect with my coworkers outside of the office. Sure we get together after hours, and we do volunteer at other events and organizations, but this out-of-office gathering allowed us to learn from one another, help each other out and ultimately accomplish challenges together.
And yes we laughed as we did it…especially when broken hammers were a result of working through some of those challenges: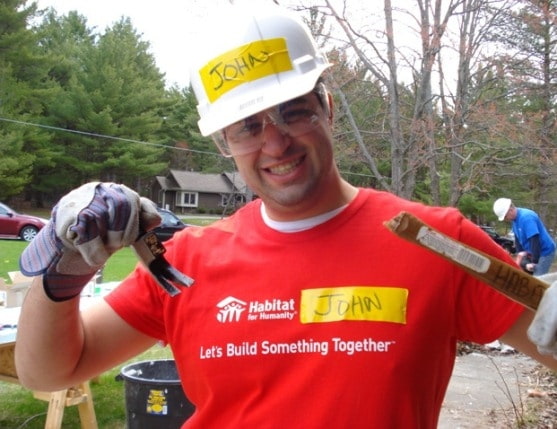 Whether we're creating in the virtual world or demolishing in the real one, we're ready to succeed as a team.