Oneupweb : You Gotta "Like" That!
Over the past couple of years, I have been watching the growth and good will of a local non-profit organization in our town. Bay Area Recycling for Charities (BARC) provides comprehensive recycling services to many residential and commercial customers across our five county Grand Traverse Bay region of Northern Michigan.
BARC began as a two man job and grew to employ ten employees in their first two years. They differentiate their services from the competition of local garbage companies by accepting a larger variety of items that are more difficult to recycle, such as plastics #3-7, Styrofoam, electronic waste, batteries, etc. Through some simple education about recycling, their customers can now utilize their recycle and compost bins to their fullest extent, instead of contributing to the garbage destined for landfills.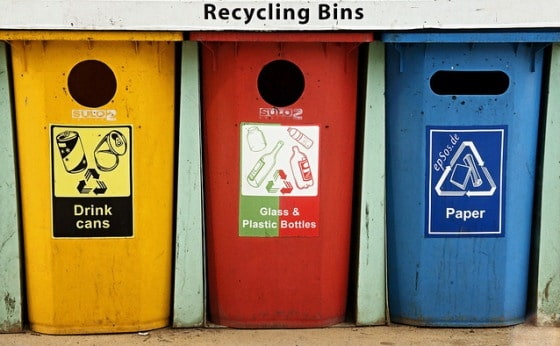 BARC's mission statement is: To Inspire and Educate All Members of the Community to Utilize the Beneficial Practices of Reuse and Recycling to in turn Support Charitable Programs and Activities in the Community. They focus their efforts on converting the recyclables into revenues for their operational costs, and then, ultimately turning a profit – which they donate to local charities.
Through their Customer Shares program, each of their customers designate a charity of their choice to be the recipient of the revenues that result from their recycling partnership with BARC, accruing shares based on how much they recycle. Last year, donations were made to over 25 local non-profits from the sale of the recycled materials.
Toyota is another great company that is promoting good will. Through their "100 Cars for Good" social media promotion, they will be giving away 100 vehicles over the course of 100 days to non-profit organizations that could use a new set of wheels to help them achieve their goals and help the community at large.
BARC jumped at the opportunity for their chance to win their choice Toyota—a Toyota Tundra, which would really help them keep up with their ever increasing demand of specialized recycling services. Toyota whittled down all of the entries to the final 500, and Bay Area Recycling for Charities (BARC) was one of the lucky finalists!
Each of the 500 finalists received a Flip Video camera with editing software to create a 2 minute video as to why their non-profit should win a new Toyota. They were also given a $250 budget to spend on Facebook advertising to promote their videos and let their friends know to vote for them on their given day. Over the next 100 days, Facebook fans can vote for one winner out five finalists each day, with a brand new Toyota going to the winner each day. Here is the link to Bay Area Recycling for Charities' video entry:  Toyota 100 Cars for Good: Bay Area Recycling for Charities vote May 12th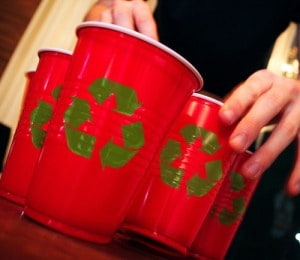 Another do good-ing company in the mix is our local watering hole—Right Brain Brewery in Traverse City, MI, who is always down to support a good cause. They will be hosting the "Barc Out Your Vote" Party this Thursday May 12. They and the BARC team will have the projector set up so the thirsty masses can watch the vote count grow, and there will be laptop computers available for Facebook users to log into their accounts and cast their vote for BARC.
Toyota's 100 Cars for Good is an excellent example of a global company promoting good will for a good cause through the social media channels, and leaving it up to the people to decide the winners. Will it directly lead to more sales for Toyota? Well, maybe not immediately, but Toyota now has a new fan with me, and I will definitely give them more weight when it is time to shop for my next vehicle.  And I've already forgotten most of the recent Toyota recall hype with all this goodness happening.
Down the road, when BARC looks back at how well their Toyota Tundra has held up under the daily work load and our challenging northern climate, a Toyota may be at the top of their list for a new vehicle as they continue to grow. Multiply that good will by 500 for all of the finalists, and factor in all of the people that like these non-profits, and you've got a good will snowball effect that will just continue to grow. You gotta "Like" that!
BARC has also promised me a ride in their new Toyota when they win…so let your vote count on May 12!