Oneupweb Reviews : Friggatriskaidekaphobia
Friday the 13th. It's a phrase we often associate with such things like back luck, the name Jason and old-school, yet incredibly creepy, hockey masks.
But does the word "friggatriskaidekaphobia" come to mind? Probably not. And yes, it's a real word.
Friggatriskaidekaphobia Friday the 13th occurs when the thirteenth day of a month falls on Friday, which superstition holds to be a day of bad luck. In the Gregorian calendar, this day occurs at least once, but at most three times a year. Any month's 13th day will fall on a Friday if the month starts on a Sunday.
Because it is Fun Friday, we turned to YouTube to get some answers:
Bigedude33
This YouTube user explains triskadekaphobia the only way he knows how, through the craft of song. You will also learn how to pronounce the 16-letter word. Triss-Kuh-Deck-Uh-Foh-Bea!
TobyTurner
Toby Turner, a Los Angeles-based comedian and actor known for his extremely popular Tobuscus YouTube channel, uploaded a video today (Friday the 13th) and it already has nearly 65,000 views. In my opinion, it's not his best work, but he does explain the fear of Friday the 13th and runs into a fan while on the street.
Friggatriskaidekaphobia. Oneupweb gives it a thumbs-up. It's fun to say and now we know the meaning of a 23-letter word. You learn something new everyday.
What's your favorite thing about friggatriskaidekaphobia? Are you doing anything special for this notorious day? Are you friggatriskaidekaphobic? Please leave your thoughts in the comments section below.
Up Next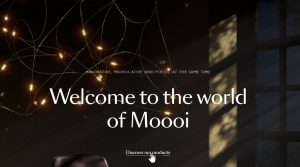 Across the web, animation is a powerful tool that businesses use to create compelling and useful experiences. But adding it to your site and making sure it's effective can be tricky, at best. Let's break it down and discuss the benefits, how we make it happen, and some examples of animation design. Benefits of Web...