Oneupweb : The Social Reckoning for Businesses
Judgment Day approaches. With a few short days till the Rapture, it's time to make amends for our actions on Facebook.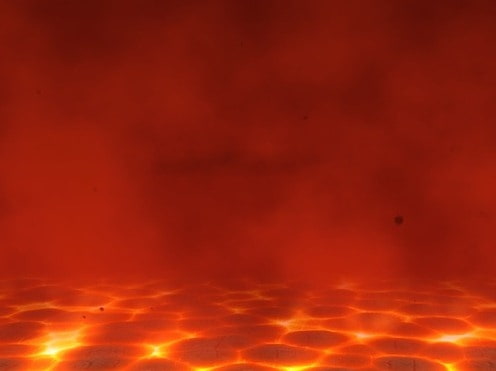 I used to be a fervent believer that my social-networking life would forever remain separate from work and leisure. But alas, the sins of my Facebook profile finally came to a head this week. While casually scanning the new pictures of people at bars, duck-faces, and weather reports from 'friends', I came across a witty status update from a high-school acquaintance, who we'll refer to as 'Kobe.' Upon drawing me into his profile page with his hilarious revelations, I was greeted by a month's worth of funny word-plays and puns. Each post was accompanied by praise from many followers of Kobe's flock, as they bowed to his lyrical genius. Basking in his new role as the wordsmith of our generation, Kobe seemed to speak to a higher power with responses like, "I don't know where I come-up with this stuff."
It was as if he was preordained by a higher power with his gifts of perception and humor…
I found myself with doubts. Because Kobe was never know as an eloquent speaking during our school days, the creeping air of suspicion lingered. These feelings were confirmed when I searched for several of his statuses through Google. Unfortunately, it was as I had feared. I quickly found a site that contained several of the quotes Kobe used to gain his new found fame.
It would've been a disservice to let him continue down this dark path. I then used my hand of justice to copy and paste the website as the newest comment to his status. Unfortunately, my guidance was met with the comment being deleted, along with my profile from his friends list.
In all honesty, I was the one at fault for starting a flame war, but I wouldn't have blown the whistle had Kobe not been so cavalier about his blatant theft.
His actions speak to a larger problem many businesses are experiencing with social networking—a lack of accountability. Sure, there's going to be a disgruntled customer on your companies Facebook page once and awhile. But chances are that their issue isn't an isolated occurrence. This is a chance to acknowledge symptoms, show the community that you're dealing with them, and increase your organization's transparency.
Through Kobe's actions, he not only made himself look worse, but he also lost a Facebook friend and inspired me to write this blog.
Companies can take a lesson from Kobe's shortcomings. Develop a social strategy that shows your organization is lead by humans. Be contrite when members of your circle point-out failures. Ultimately, get your house in order, because the reckoning is upon thee.