Oneupweb Reviews: Macho Man Randy Savage Dies in Car Accident
So there have been reports that the end of the world is Saturday, May 21st. I didn't put much thought into this news, until I heard the sad truth today that Macho Man Randy Savage died in a car accident. If the Macho Man can die, then maybe it really is the end of the world!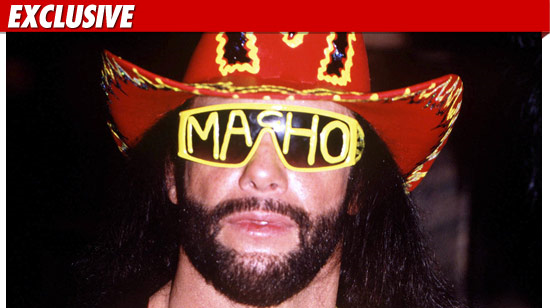 In all seriousness though, when I was a kid these guys were immortal, larger than life super heroes. But as we found out today, everyone has their time.
According to TMZ:
"As we previously reported, Macho Man suffered a heart attack while he was behind the wheel around 9:25 AM … and lost control of his car — veering across the concrete median into oncoming traffic … and straight into a tree."
In honor of the great wrestler, I wanted to play him out by listening to his entrance song.
Rest in Peace Macho Man. We definitely give this sad news a thumbs down. 🙁