Oneupweb : Step & Close Nominated for a Telly Award
Oneupweb's philanthropy documentary, Step & Close, has been nominated for a Telly Award. What are the Telly Awards?
The Telly Awards honor the very best local, regional, and cable television commercials and programs, as well as the finest video and film productions, and work created for the Web.
The 45-minute marching band film focuses on the 2010 Traverse City West Titan Marching Band and assists music educators all over the country with recruiting and retaining band students. Oneupweb founder and CEO Lisa Wehr said the film recently won a gold Communitas award for its efforts, and was surprised to hear of its Telly nomination.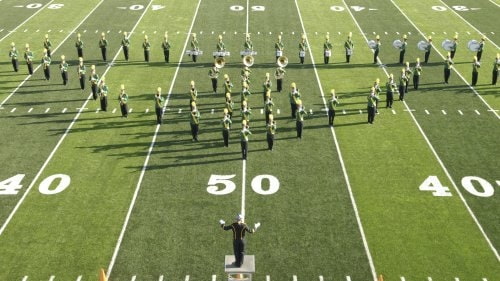 "We had no idea Step & Close would be in the running for a Telly," Wehr said. "It [Step & Close] was Oneupweb's way of giving back to our community and addressing the importance of supporting art education. To know that everyone's hard work is competing with elite films is amazing. We've put in hours of our time and skills, now we just need the public's help."
You can help Step & Close win the award by giving it a "thumbs-up" of your own at the Telly Awards YouTube Channel. You can vote once a day until June 10th.
And with that, we give the Step & Close Telly Awards nomination a BIG thumbs-up!