Oneupweb : Part 1—How To Integrate Social Media Into Your Website
I dare not tackle, in this particular blog, the entire immense undertaking of integrating social media into your business strategy; but rather, I want to cover some of the ways you can implement social media into your website—after your strategy is in place. Because, without creating a strategy first, these techniques will not be nearly as effective.
Assuming your business has social media profiles in place (Facebook, YouTube, Twitter, LinkedIn), the place to start is by giving users the ability to share your site's content. But wait. FULL STOP! First, before we get into this we need to cover the most important part—PLANNING.
"Planning is bringing the future into the present so that you can do something about it now." – Alan Lakein
Without knowing your individual business, I feel comfortable pointing out that every company should already have content that others want to engage with, before integrating social media. I have spoken with companies whose content is not yet "sharable", or content that is not that interesting. And I have to break it to them that, currently, I don't think they are going to do that well in social media.
But take heart! You can have the most boring product or services, and they can still do well in social media. It all depends on how you market them. Take Old Spice, Blentec blenders or Doritos. If they didn't have creative marketing campaigns (and high doses of MSG), their products alone wouldn't really be all that interesting—would they? So get creative! Or partner with creative professionals like Oneupweb.
Of course, a lot of companies don't know exactly what it will take to be successful in social media (and understandably so). So instead of taking the plunge entirely and hoping for the best, they just want to get an idea of what integrating social media will consist of. This is where the Oneupweb social media team comes in.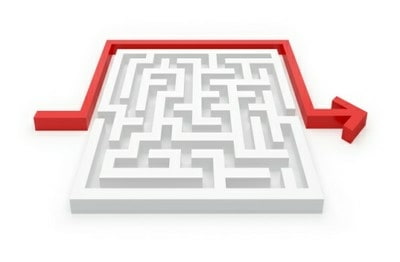 Oneupweb has created several social media strategies for companies in all kinds of different industries. Each strategy is personalized, and takes into account a company's current standing in the social space and potential opportunities that have yet to be taken advantage of.  Whether you intend to take social media in house or hire an agency like Oneupweb, this is the place to start. Contact us here at Oneupweb to get your social media strategy started today.
And in part two, we'll discuss ways your company can integrate social media into its website.