Oneupweb : The Art of Design Blogs
Some of the best ways to get involved in the design world is through design blogs. Design blogs generally cover a plethora of topics including , but not limited to: Brand uplifts, what's new in the design world, new brands coming out, design jobs and what big name designers have up their sleeves.
I have a handful of blogs I religiously check every day. In addition to being great inspirational tools and allowing you to interact on the topics discussed, they also make me chuckle. These blogs specifically have writing and humor that relates to designers, which always manages to brighten my day.
Take a look at the following blogs for a good time, design style:
Swiss Miss is clever and quirky, not only posting about new and creative websites, but also posting what's new in childrens' design and also all sorts of design outlets you wouldn't think to look to for inspiration.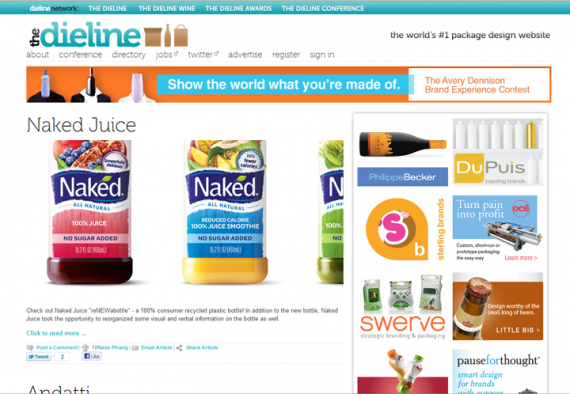 While The Dieline is a packaging blog, it helps you stay in touch with brand face lifts, student designs and re-brands. Also, they have a whole section devoted to creative and beautiful wine labels, SOLD!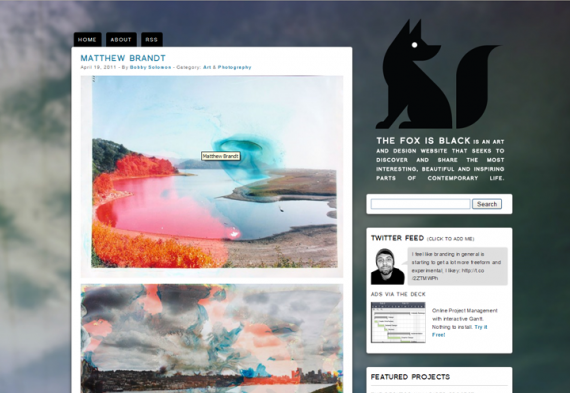 The Fox is Black will fill you in on awesome designers and even better work—some of it well known and some of it pulled from the woodwork, but all of it 100 percent awesome sauce.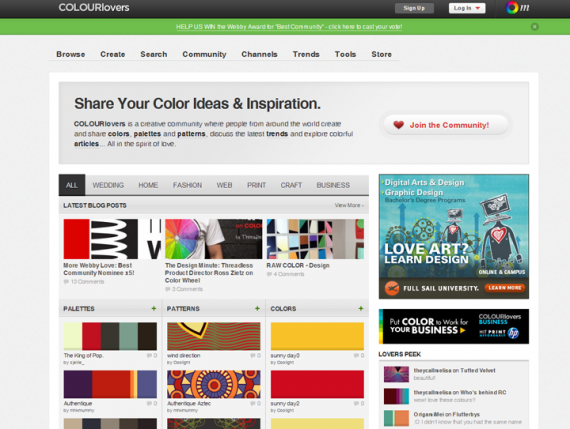 Colour Lovers allows you to upload your own color scheme and view other peoples and how they utilized them. I find this website great for when I'm first starting a project to look at colors and get ideas.
Have any favorite design blogs of your own? Go and share them in the comments below! It's exciting to get new sources of inspiration!