Oneupweb Reviews: Mentos Fail, Battle at F-Stop and Mansour Bahrami [Videos]
It's Friday! Don't ruin it for yourself, and those around you, by singing the Friday song either. Okay fine—but just a few verses, get it out of your system, and then never again. Feel better? Annnd we're back! It's Friday! And you need a laugh or two after this busy week. So we've put together a few of our favorite funny videos from this week for your enjoyment. Here we go!
Diet Coke + Mentos FAIL
The world was forever changed when it was discovered that, when mixing the candy Mentos and Diet Coke, one could create a violent eruption of joy. So much good has come from this discovery, and I'm always up for another Mentos Diet Coke video. BUT, this one takes you (and the camera man) by surprise. The best part is the slow motion at the end.
Battle At F-Stop Ridge
In this next video we see a great example of creative marketing—and we're huge fans! The boys at The Camera Store do a great job here of taking normal cameras and making them exciting! I love the flash bang reference! (For those that don't know, the f/stop regulates how much light is allowed through the lens by varying the area of the hole the light comes through.)
MANSOUR BAHRAMI – Tennis' Greatest Entertainer
It's tennis season! And there truly is no greater tennis entertainer than Mansour Bahrami. Not only is this guy an amazing tennis player, but he plays to entertain the crowd.
And one last fun thing before we go. We wanted to highlight a conversation that took place on our Creative Meat blog between Robert and Kyla. Both have enjoyed retouching each other's photos, and we thought we could give it a shot. Robert and Kyla, let us know what you think!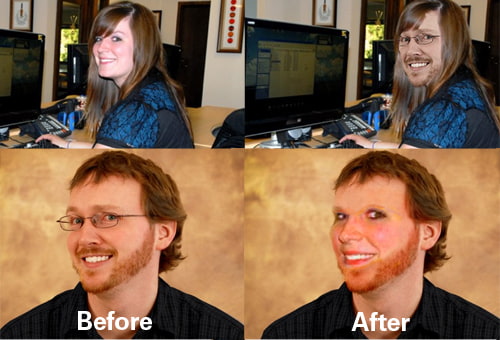 We hope you have a great Memorial Day weekend. Stay safe, and enjoy the extra day off work! And as always, if you have any favorite videos from the week, please share in the comments below! Happy Memorial Day!
Up Next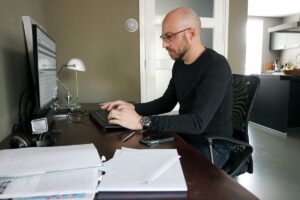 Blogs are an incredible tool for building brand awareness and even driving sales. The best way to get long-term benefits from your business's blog posts is to prioritize SEO and thorough topic planning. Here are the basics and the detailed logistics to know.   The Basics 1. Choose effective topics. Successful content marketing requires creating...