Oneupweb : French Say 'Non' to Facebook and Twitter on La Télévision
As of May 27th, French journalists are no longer allowed to reference Facebook or Twitter during their newscasts, unless the story they're covering pertains to one of the two social media networks. Say what?!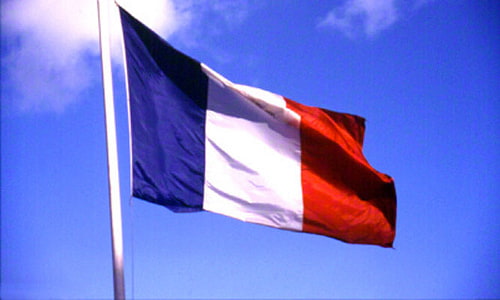 We hear it all the time: "For more information, check out our Facebook Page at Facebook.com/ActionNews" with a vanity URL usually displayed on the screen. I actually saw something similar this morning on my local news station while getting ready for work.
But why would the French do such a thing? According to TIME Magazine:
…the French cite a 1992 law on the books that bans the promotion of business enterprises on network television programs. And a mere mention of "follow us on Twitter" or "check out our Facebook page," in the eyes of the French government, represents subliminal advertising and promotion of those platforms. Reporters are still allowed to mention the sites by name if the news story itself concerns one of the businesses, but referring to Facebook or Twitter in a promotional capacity is a definite non.
What if the TV station has an iPhone or iPad app whereby users can get the latest news and weather? Would the French journalists not be allowed to inform their viewers that they can access station information on their mobile phones?
Although I understand the principle behind this change, I'm not so sure it's a good one. Although Facebook and Twitter are businesses, they are also a means of communication and engagement. It's another way to contact news organizations to learn more. I'll be curious to see how long the French will keep this up, or if this nearly 20-year-old law will be amended.
What do you think of France's decision to not mention Facebook and Twitter? Please leave your thoughts in the comments section below.