Oneupweb : In the Growing Michigan Wine Industry, Digital Image is Everything
Since setting down roots in Traverse City nearly five years ago, my husband and I have developed a hearty (but still healthy) appreciation for the local food, beer and wine scene that is so amazingly prevalent here in Northern Michigan.
The craft beer is invigorating and highly inventive. The food is impeccable and locally inspired. And the wine, well, many of the vineyards and wineries on the Old Mission and Leelanau peninsulas will truly blow you away in splendor, hospitality, and most importantly—the quality of the wine. So cancel your foray to Napa or the Finger Lakes in favor of a wine and culinary adventure you won't experience anywhere else on the planet.
Wait, what's that? You never knew this was wine country? You've been Googling and Binging around and found nothing that looked credible or inspiring? No vineyard websites that made you feel it might be worth the travel? Well…
It's shocking isn't it? Here we sit, in Traverse City—one of the nation's most acclaimed tourist destinations and places to live (really, Google it), and you think we're all about Film Festivals, the beach and cherries.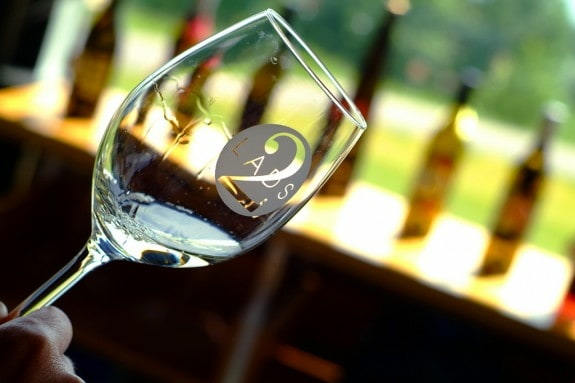 I'm all for best kept secrets and I love the boutique nature of the vineyards that are here, but I want them to stay here, and that means the traveling public needs to know about them, visit them, savor time in the tasting room and start placing those online orders!
And it boils down to this (listen up vineyards here in Northern Michigan): when it comes to the web, image is everything. And vineyards of Northern Michigan, your digital image sucks is lackluster.
So this is my call to arms for all of you outside of Northern Michigan—come see these places, taste the wine, you will be amazed! Here's a quick list of my favorites:
2896 from the Langley vineyard at Bowers Harbor on Old Mission Peninsula. It's a stunning blend of Merlot, Cabernet Franc and Cabernet Sauvignon. Really, really delicious.
Pinot Noir from Two Lads Winery on Old Mission Peninsula. And you thought northern Michigan was all about cherry ports and Rieslings.
Cabernet Franc from Circa on the Leelanau Peninsula. You won't believe your mouth.
Talisman from L. Mawby, master of sparkling wines, on the Leelanau Peninsula. It's worth the price tag, I promise.
And my call to arms for the vineyards of this great region I am lucky enough to call home: please, please take the time to give your digital presence a facelift. From your website to your Facebook page, it's all critical in driving order traffic, both online and off. It's an investment in your business that will pay you back for years to come. You're all stunningly brilliant entrepreneurs, don't let the way of the web leave you in the dust. Let the way of the web lead you to new customers and a certain future right here, in Northern Michigan.