Oneupweb : Will It Blend—Justin Beiber
The boys at Blendtec are at it again, this time blending Justin Beiber memorabilia. These viral videos became a big hit back in the day, and Blendtec is still at it—staying relevant by blending items that are "in" at the time. Famous or infamous, Justin Beiber will get Blendtec a lot of traffic.
Though the traffic they receive might be to the chagrin of teenagers everywhere, it's traffic nonetheless. What do you think about this "Will It Blend" video? Top 40 hit, or underground cult classic?
Up Next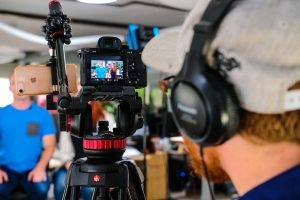 With so many avenues to market your business, determining which will garner the most ROI can be overwhelming. As you're debating where to allocate your marketing spend, do not overlook video marketing. Here are some initial reasons: Video marketing works – plain and simple. Video display ads have been found to earn 480% more clickthroughs...