Oneupweb : Will It Blend—Justin Beiber
The boys at Blendtec are at it again, this time blending Justin Beiber memorabilia. These viral videos became a big hit back in the day, and Blendtec is still at it—staying relevant by blending items that are "in" at the time. Famous or infamous, Justin Beiber will get Blendtec a lot of traffic.
Though the traffic they receive might be to the chagrin of teenagers everywhere, it's traffic nonetheless. What do you think about this "Will It Blend" video? Top 40 hit, or underground cult classic?
Up Next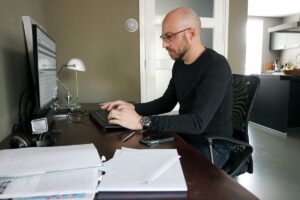 Blogs are an incredible tool for building brand awareness and even driving sales. The best way to get long-term benefits from your business's blog posts is to prioritize SEO and thorough topic planning. Here are the basics and the detailed logistics to know.   The Basics 1. Choose effective topics. Successful content marketing requires creating...