Oneupweb Reviews: This Week's Crazy Promotions
First of all, happy Friday everyone! You may be expecting our regular post about funny videos, such as the Bieber Blendtec video. Well don't worry, I've got something even better. Because, while we might tell ourselves that internet craziness is confined to the tween-star wannabes, cat loving, lip syncing videos that entertain us all so much, that's not really true. Everyday brands are getting in on a bit of craziness, and this week was no exception!
7-Eleven Wants You To Go To Space

Steven Spielberg is coming out with his new alien movie. Will it compare to E.T.? I don't know, but whether the movie is good or bad, now you have the opportunity to actually go to space! When you go into a 7-Eleven to get a slurpee or stock up on whatever it is you go to 7-Eleven for, make sure to check-in to Foursquare. Every 88th check-in wins free tickets to the movie, the 88,888th check-in wins a Zero-G experience, and if there are over 888,888 check-ins in June, someone gets to go to space via Space Adventures' Suborbital Spaceflight program.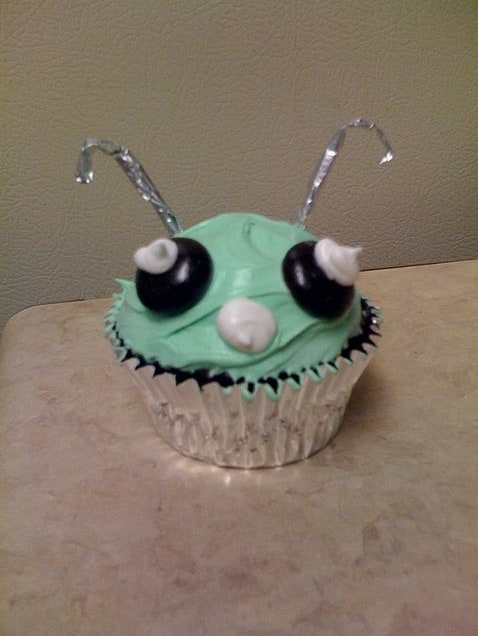 The result? A delicious slurpee, and the chance to go to space. This definitely gets a Oneupweb Thumbs-Up!
The Spirit of Anthony Weiner
So some politician was caught doing something bad. Shocking, I know (insert sarcasm here). It's something I've pretty much tried to ignore, which seems practically impossible as every media outlet in the country seems to have latched on to this one. But when I saw the new promotion by Spirit Airlines, I couldn't help but be amused. Turns out the airline sent an email to customers on Tuesday saying:
Check out our BIG Weiner Sale boasting fares just too hard to resist! This scandalous sale is no secret so get socially connected with fares from just $9* each way, based on roundtrip purchase! Hurry to book now before this sale gets hacked!
From the company who, according to Mashable, brought us the "Eye of the Tiger" sale (based on Tiger Woods' infidelity scandal) and even the Many Islands Low Fares campaign (I'll let you figure that one out for yourself), I shouldn't be surprised about the Weiner Sale. But I have to say, I still am. And I got quite a chuckle out of it. So while you may disagree with me, I give it my own Thumbs-Up.
Were there any other crazy promotions that happened this week? Did Spirit go to far? Let me know what you think in the comments below.