Oneupweb : Thoughts of Barbecuing
Oh, that wonderful aroma of barbecuing, one of my favorite things to do in the summer time. When my daughter was still living at home, we actually kept a portable BBQ grill in the trunk of our car and we would go to the beach or a park, every nice evening that we could and we'd have dinner. It was very relaxing and a great way to catch up on each other's day.
Well I have to say, those days are back—not a grill in my trunk, but rather entire backyard barbecues here at Oneupweb. No, I'm not kidding. Every other week we'll be spending lunch together at work and our grill master chef (our CEO Lisa) will be preparing different entrees each time. And the rest of us Oneupwebbers will bring in side dishes. I can hardly wait.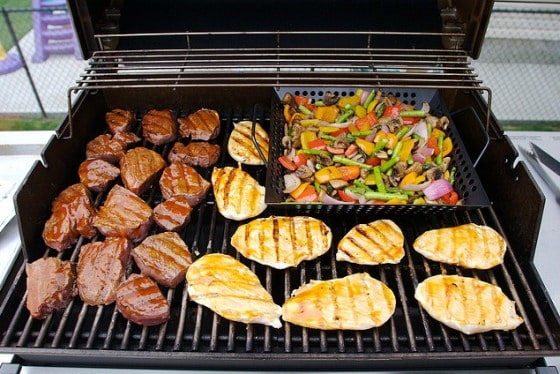 So with my mouth watering for our delicious summer feasts, I started thinking…there's got to be a BBQ app for that. Yeah, there's definitely more than one. But the one I like most is, Weber's On the Grill.
It features hundreds of recipes for dinners and rubs. The Weber's on the Grill app provides you with different techniques, like heating methods and time suggestions for a variety of meats. It also helps organize the ingredients and prepares your grocery lists, which you can save and take with you. And this app has great reviews. You can almost smell the aroma; I think I'm going to be barbecuing tonight.
I feel pretty lucky to be able to work at Oneupweb. Where we work hard and we play hard; where we hangout with each other in the backyard barbecuing. Oh and if you're hungry to be part of a team like us…we're hiring if you're interested!