Oneupweb : Oh No, Daddio!
I'm dreading this weekend…well Sunday to be exact. Why? The worst The holiday that always has me frazzled takes place. Father's Day is one of the most frustrating days of the year for me. Not because I don't have a dad, or because I have a bad dad (in fact, I pretty much have the raddest dad ever)…it's because I never know what to get him. The thing is, my dad doesn't even want anything…well except for when he always replies "World peace." Unfortunately that's a mighty difficult wish to grant.
Oneupweb's Director of Operations, Tim gave me some gifting advice with this email he sent me: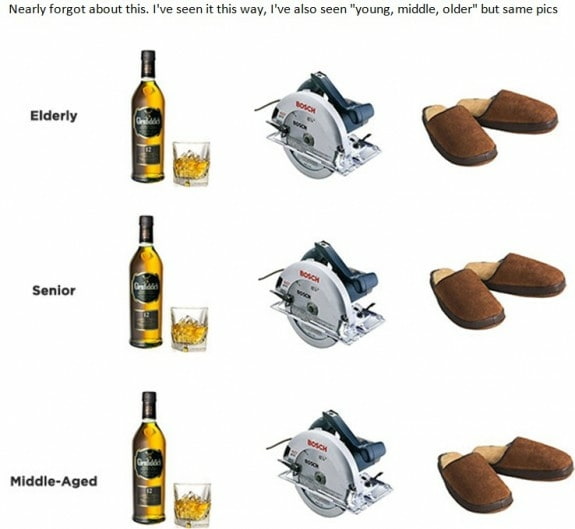 Hilarious! Unfortunately…my dad never sports slippers and my old man just gave away about every tool he owned. Rats! I guess he'll be receiving a bottle of something.
Whoah, light bulb just went off! You probably think I'm crazy, but honestly after ranting about my clueless situation and opting to get him fancy shmancy whiskey (yeah I'll upgrade from SoCo)…I just realized I should get him a Freaker! Yes a Freaker!
Confused?
The Freaker is an innovative koozie—both stylish and out-this-world convenient—it can fit any bottle—no matter its shape or size! OH my gosh this is so choice right now! I no longer have to fret over a darn Father's Day gift. Yipee!
A OUW graphic designer and gal pal, Kyla just blogged about Freaker USA (company that makes the Freakers…duh!) on Oneupweb's design blog, Creative Meat. The minute I read her post, I was freaking out about how cool this brand is!
Although Freaker USA is in the midst of creating their official website, you can purchase Freakers from EdgeOfUrge.com. Check out the one I'm purchasing for my very own dad: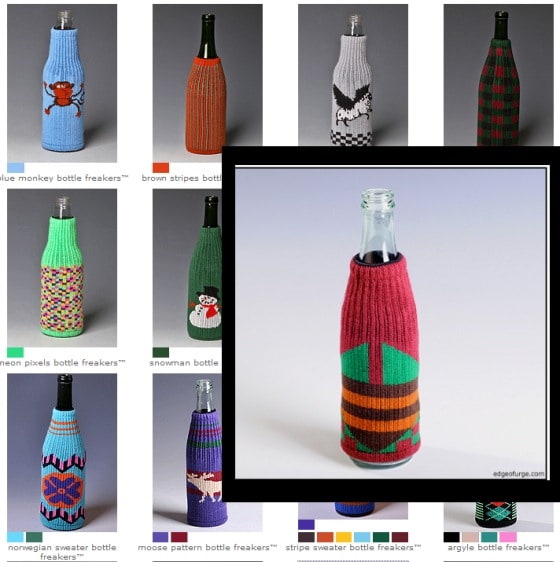 Pretty slick, huh?!
And guess what? The founder, yes the brains behind this clutch concept, left a comment on Kyla's blog post. Lucky dawg! I was so envious (in a healthy way, I promise) seeing their digital communication. Pssss Zachery Crain if you're reading this…share the love in the comments section below (perhaps let us know the estimated launch date of your site).
I assure you I'm not a stalker…I'm just merely a huge fan, and think you're an inspiring and kick ass entrepreneur!
And to all of you StraightUpSearch readers, be done with gifting your pas lame coffee mugs, tacky ties and useless gadgets that they won't bother to figure out—give the gift that keeps resizing to keep your daddies' OJ cartons, fifths of bourbon and Molson bottles cold and sweat free. Cheers to Father's Day 2011!