Oneupweb : What's Blog Got To Do With It?
I recently started working here at Oneupweb and this is the first time I have been asked to blog. I started to sweat right away and I had to ask myself why I was writing this. It's a bit outside the 70 character range of more PPC text ads. Typically PPC people craft the haiku of internet marketing, short, purposeful, lots of bang for your buck. Every word is a nuanced masterpiece.
PPC advertising is the Steve Prefontaine of internet writing (little, but fast and effective). Blogging is more like a sumo wrestler. The original post may not even be that long, but as comments get added the ideas presented lock in sweaty combat until a loser is forced from the ring.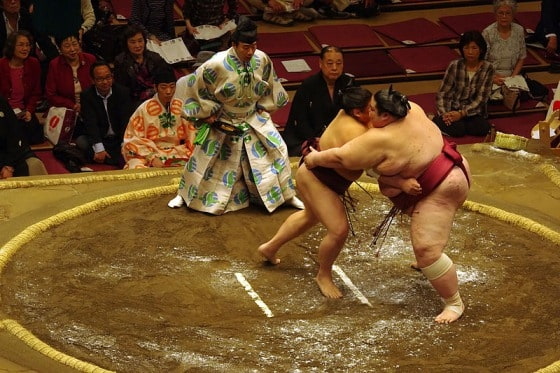 Another downside of blogs is that they can be inaccurate and derivative.
Two recent examples include the Facebook Sleeve tattoo that wasn't and the "kidnapped lesbian Syrian" blogger. Make that "married dude who lives in Scotland." So why blog and why read them?
Well, the web and the rules that govern advertising on it are always changing. And they change quickly with little warning. A quality blog can pinpoint a small change and suss out how it will affect you. Some changes impact us in small ways. Others have the power to fundamentally alter the way we work and use the web. With tweaks occurring on a daily basis it can be helpful to read an experts extrapolation of what a seemingly small change will mean for you.
As the writer of a blog it is a way to look at an event, news story, or announcement, and then filter it through your experience in the day to day reality of the web. The end result is so much more informative than the boiler plate legalese of a corporate announcement.
If you could use some help filtering through the wealth of information the internet provides for online marketing, maybe we can help. Whether it's reading a pithy blog post or helping to create the digital marketing strategy that works wonders for your company, Oneupweb is here to help you make sense of it all.