Oneupweb : Building an SEO Plan
Sometimes, I wish I was a sculptor, architect or heck, even a builder. I'd love to spend a day where I molded clay into a dancer a la Degas or channeled Frank Lloyd Wright and constructed plans for a house that blends into its landscape. Some days I wouldn't even mind attaching a few boards together and calling it a bird house.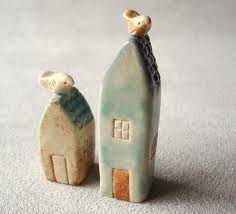 But there's a reason why I'm in search marketing—or the business of connecting people to our wonderful clients. It's not only because SEO doesn't require drawing skills and my clay skills are limited to Play-Doh instruction manuals, but because I enjoy the process.
Including SEO into your marketing plan is certainly a process. At Oneupweb, we provide our clients roadmaps, guidelines, etc. in order to build their presence online. When those plans are put in place, the work starts all over again.
It's not a "3 step process" of:
1) Name your goals
2) Execute the plan
3) Sit back and enjoy
It's more like:
1) Name your goals
2) Execute the plan
3) Evaluate other areas to expand
4) Execute the plan
5) Tweak original plan to preserve what's been done and complement new goals
6) Repeat
Unlike building a house or creating a sculpture, the work just begins when the site construction is completed. And it's not very often we get to take a bulldozer to a website that has major code violations. (Enough puns?)
While most of us at Oneupweb don't build physical, tangible objects, we work on what we do best: search, social and design. Give us a call, and let's talk about your project.