Oneupweb : Planning Your PPC Holiday Campaign
The digital marketing landscape moves fast. Being nimble and adapting campaign strategies to adjust to new technology opportunities and consumer trends is essential to optimizing for efficiency. With today's marketing technology it is easy to integrate new features on-the-fly, and quickly start and stop campaign initiatives.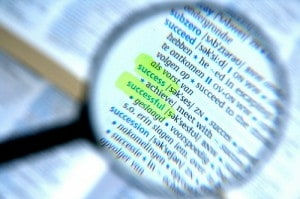 As new opportunities become available we find ourselves reacting to a shifting landscape. And while it is very important to be agile and adaptive, it is more important to be prepared. Preparation comes through careful and well thought out planning.
If you haven't started to plan your holiday buying season campaign initiatives, now's the time. If you are in such a position, think short and long term strategy. Start by putting a general 2012 plan together right now. This may help you take a step back from your current circumstance and gain better overall perspective. Start by analyzing year-over-year trends.
Once you have performed your analysis you are ready to start the planning process. Careful planning will keep you focused on the end goal and avoid reactionary campaigns. Your planning should include consideration for external factors (economic climate, new competitors, etc.) and organizational resources (personnel, finances, etc.).
Your overall strategy will become much clearer once you have finished the early stages of analysis and consideration of factors out of your control. Make sure you have flexibility built within your plan as marketing and organizational climates can change quickly. If you feel uncertain about this year's holiday buying season campaign, don't fret—just plan some more.
"Have a plan. Follow the plan, and you'll be surprised how successful you can be. Most people don't have a plan. That's why it's easy to beat most folks."- Paul "Bear" Bryant
Well said by Bear. The future is now, take control of your campaigns by planning for future success, today.