Oneupweb : Black Bieber
Once upon a time there were two Oneupweb employees. They got along rather well, until one day one of them decided to manipulate the other one's photo in a blog post. The offended one sought his revenge, however mild it was. After all, the original post was not intended to harm, that was only his perception.
The two were able to draw a truce and went on their merry little ways, coexisting in perfect workplace harmony.
Then one day a dark ninja employee leaped from the shadows and struck a critical blow to both of their egos. One screamed in terror, the other shrieked in agony. The two who once played a friendly battle of pride had found a common enemy and must now unite to smite their foe.
The bar has risen from playful to hostile. So then, without further ado, I give you the media heyday event of the year…
BLACK BIEBER: Just Duet 4 Luv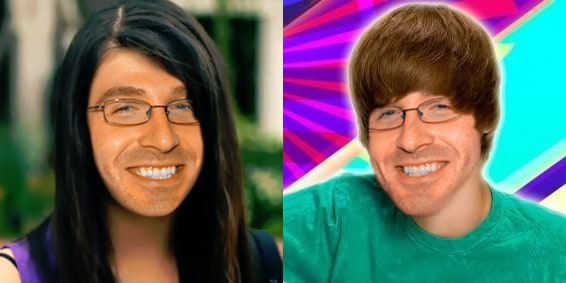 Rebecca Black and Justin Bieber…a deadly strike indeed, but will he recover to counter the attack? Only time will tell!