Delicious Connections Galore—Digital Marketing and Green Cuisine
My blog post this month will focus on a local foodie event and how it ties into the StraightUpSearch blog.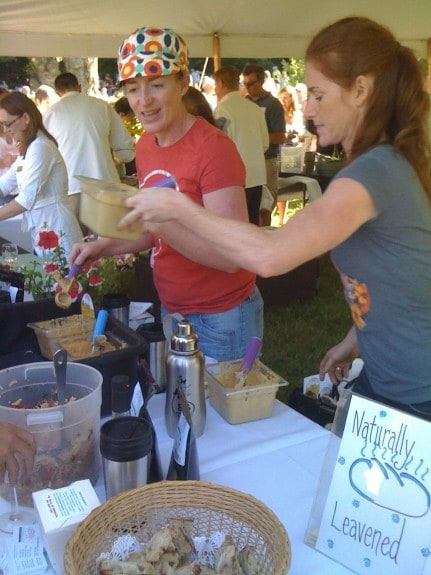 Yesterday I attended Green Cuisine. This event was created and is still hosted by Tim Young. You may remember Tim, because we interviewed him as part of our "Be Relentless: Business Success Against The Odds" podcast/interview series. If you are new to the StraightUpSearch blog see our write up on Oneupweb's interview with Timothy Young.
In the summer of 2009 The Huffington Post said Traverse City, Michigan is a New Foodie Haven. In my mind there are few examples that better exemplify our new foodie wealth than the Green Cuisine event. The event is free. Yes, I said "No cost." Many of the top local restaurants, food manufacturers and drink makers that Huffington was talking about are represented at Green Cuisine. The setting is on a small farm surrounded by trees. More than 99% of the waste from the event is recycled or composted. Truly Green!
So how do brands extend an event like this in the digital realm to get more out of it? I think some of our recent blog posts would be a good place to start learning.
Extend your brand by donating your business services or having your employees get involved with the community. Kyla talks about how to go online and find places to advance your experience in her post: So You Don't Have any Work Experience.
Leverage QR codes. I was disappointed that none of the booths at Green Cuisine were leveraging this simple online-to-offline connection tool. Lawrence talks about the QR code phenomena in his post: QR Code QRazineess.
Use Videos. John's recent post discusses the merits of online video for small (and large) businesses.
Use digital marketing creatively on ALL holidays, not just during the Christmas season. People start searching for gifts on search engines and they rely on their social media connections for advice as well. Hillary outlines what it is like to shop for a Father's Day gift.
Get your fans talking in social networks like Facebook and new social channels like Google+. Be sure to join the conversation. Steve's recent post introduces Google+.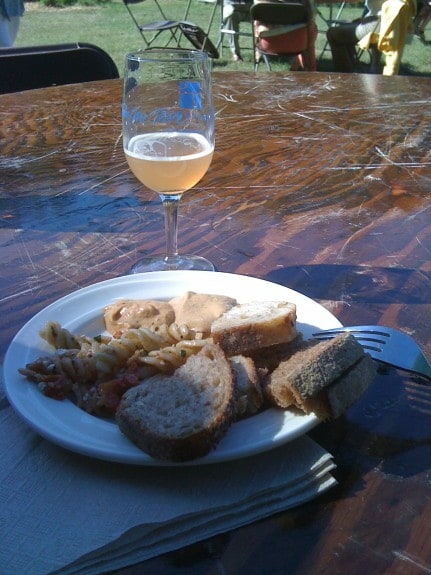 I love good food, good local microbrews, good wine, and the local community that is passionate about greenness and sustainability. It is even better when it ties in with my career in online marketing.
Remember folks there is plenty you can do to promote yourselves in the digital world. This will keep your restaurants full and will help your products fly off the shelves at the supermarkets.
Let us know what you thought of the Green Cuisine event, or comment on any of the great blog posts I highlighted today.
Please don't hesitate to contact us at Oneupweb if you need help with digital marketing. We have an award winning staff ready to get started.