Oneupweb : Scott Blue, Where are You?
Can the Interwebs Reunite Two Grade School Rivals?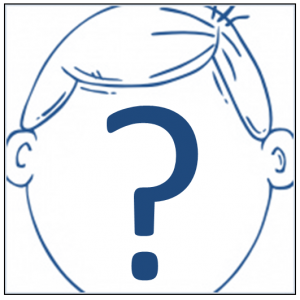 Ah, elementary school. Bright, smiling faces. Relieved parents waving goodbye to their kids. Hot lunches, long cafeteria tables, recess. Those were the days. I loved everything about it; from using really short water fountains, to doodling on my desk, and jumping off swings as far as possible (or backwards if you were an advanced jumper). I clearly have vivid memories of elementary school. My wife may tell you that's because I'm still a seven year old boy in a twenty seven year old man's body—but I digress.
My mission here is to be reunited. Not with a best buddy, or my first girlfriend (Laura… something… first grade, Mrs. Cook's class), but with my old rival. It was second grade. Second grade was the year I went to the principal's office (shout out to Principal Legg!)… a lot. Usually I was in there with this kid named Scott Blue. We used to roughhouse a lot. Like every day at recess. Not for any particular reason that I can remember; we obviously had differing opinions about something, but I can't recall what it was. I like to remember that he was a bully picking on the girls in our class, and I was their valiant defender… but that's most likely an exaggeration. We were probably just a couple of boys being boys.
I've told a lot of stories about Scott Blue to friends and family over the years. It was a banner year for me at the principal's office and solidified my reputation as a defender of the innocent in my school district. I remember having a gentlemanly relationship with Scott—the kind where you'd punch and kick at each other, but then share a Capri Sun and a laugh after the principal screamed 'til the veins popped out in his neck. Scott moved after that year, and I don't know what happened to him. This isn't the first time I've looked for him over the years, but I feel like now is the time that it's possible. Unfortunately, there's more than one Scott Blue out there and a simple Google or Facebook search hasn't really helped my efforts.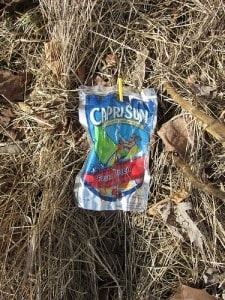 So, internet (and all you savvy internet-ers), I'm asking for your help. All I can tell you is the following:
He lived in Colorado Springs, Colorado during the school year 1992-1993
He attended Explorer Elementary School in the Briargate neighborhood
I think he had blond hair and wore it in a buzz cut (and he wore t-shirts… sometimes)
He was an honorable grade-school warrior who fought on the hill well
Do you know Scott Blue? Do you know someone who knows someone that knows Scott Blue? Or, do you know someone who might know someone that perhaps knows someone that knows Scott Blue?
In a world of social media and instant updates, world-connectivity and Golden Voices, isn't it possible that I could be reunited with my old arch-nemesis from Explorer Elementary School in Colorado Springs?
Does your business have a hard time being found? Do you feel like you need to reconnect with your customers? Contact the connectivity wizards at Oneupweb to get started today!