Oneupweb Reviews : HTML Animator Tool Adobe Edge
To Flash or not to Flash—nowadays that is the question amongst web developers. And I'm not talking about the trench coat wearing developers (if you're one of them the answer is not to Flash), I'm talking about whether Adobe's breakthrough technology – Flash – has a future on the web. One commenter on YouTube said this:
"I am a certified Adobe Flash developer and I think Flash is a dead duck. I know Flash is much more powerful than HTML 5, but let's face it, it needs a rewrite, so why not just invest in HTML 5."
Well Adobe, being the forward thinking company they are, has released an HTML 5 animator tool called Adobe Edge. Let's take a look…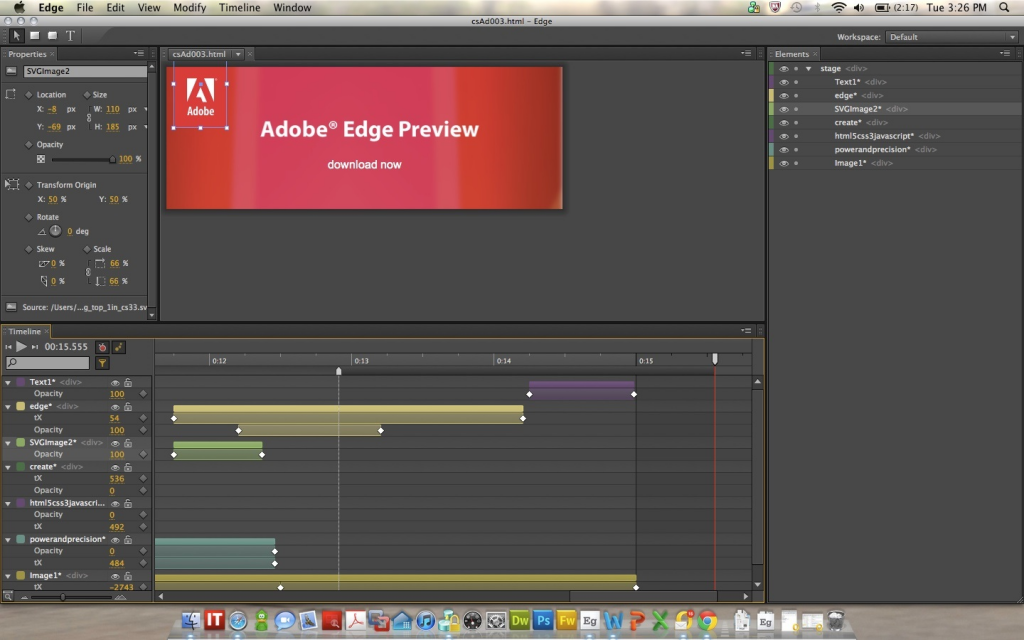 I would describe Edge's interface like a mashup of After Effects and Dreamweaver. You have some of the capabilities of After Effects along with some of the program abilities of Dreamweaver. Animation in Edge is fairly simple. If you've ever used After Effects or Premier before you will recognize familiar elements such as key frames and the timeline.
Once you select an element you have basic property controls such as location, rotation and transformation options. All editable elements will be listed in the top right of the interface.
Give it a try yourself! It's free, and fairly simple to use. Just download it from Adobe's site here: Adobe Edge Download.
So far I like the GUI of Adobe Edge. It's intuitive and simple enough almost anyone can animate in HTML 5. Give it a shot and let us know what you think!