Oneupweb Reviews : Twitter In-Stream Ads
Twitter announced last week that it will soon begin rolling out in-stream promoted tweets within the Twitter interface. Originally, promoted tweets were only distributed in Twitter search results and third-party applications like HootSuite. Now, Twitter is ready to take the big leap forward and begin showcasing the tweets within their users' streams, as seen below: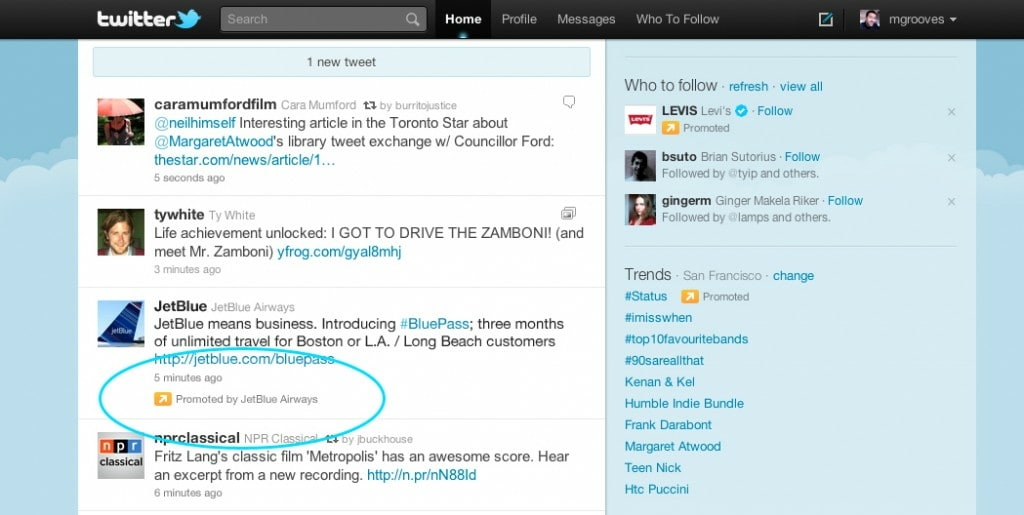 On Twitter's blog the company summed up its ad philosophy by saying:
From the start, our philosophy around advertising has been simple: We put our users first and strive to create products that enrich the Twitter experience for every Twitter user.
Twitter further stated that they will begin rolling out the tweets with some of the following companies: Best Western, Dell, Gatorade, Groupon, HBO, JetBlue, LivingSocial, Microsoft Xbox, Red Bull, Sephora, Starbucks, Summit Entertainment's "50/50", TNT and Virgin America.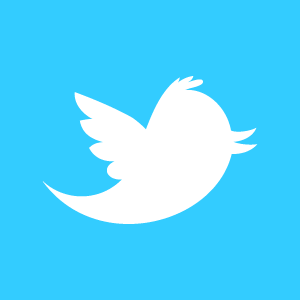 This will be a great opportunity for brands and businesses to get their Twitter content in front of more users. Adam Bain, Twitter's head of global revenue, told The Washington Post:
"Users want to be updated when brands have updates or exclusive content. The one problem we've heard from users is that when there is exclusive content or deals, there's a chance they might miss them," he says. "If the brand tweets at 9 AM, and the person comes in at 9:15 AM, they'll miss them."
Because of the large influx of tweets within a user's stream, promoted tweets will be more easily seen but will only appear once within the stream. Furthermore, the promoted tweets can be easily dismissed by users with a single click so as to not become a nuisance.
In-stream promoted tweets are the obvious next step for the microblogging services and it's a great benefit not only to Twitter but brands as well. They will be less likely to get "lost in the shuffle" so to speak.
What do you think of Twitter opening up promoted tweets to be seen in-steam? Will you be utilizing that advertising channel once it's opened up to all advertisers? Please leave your thoughts in the comments section below.