Oneupweb : How Is Twitter Being Used?
In order for marketers to be effective in Twitter, it's important for them to understand how the service is being used by the general public. In this infograph, put together by Lab42 , we can see just how people are using Twitter.

Knowing how often users tweet, how they discover new profiles to follow and how many brands users prefer to follow, can be invaluable information for Twitter success. What is your takeaway from the infograph? Let us know in the comments.
Up Next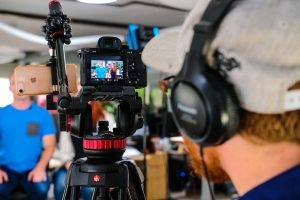 With so many avenues to market your business, determining which will garner the most ROI can be overwhelming. As you're debating where to allocate your marketing spend, do not overlook video marketing. Here are some initial reasons: Video marketing works – plain and simple. Video display ads have been found to earn 480% more clickthroughs...