Oneupweb : How Is Twitter Being Used?
In order for marketers to be effective in Twitter, it's important for them to understand how the service is being used by the general public. In this infograph, put together by Lab42 , we can see just how people are using Twitter.

Knowing how often users tweet, how they discover new profiles to follow and how many brands users prefer to follow, can be invaluable information for Twitter success. What is your takeaway from the infograph? Let us know in the comments.
Up Next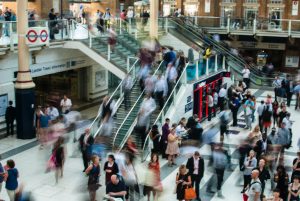 When you've worked in marketing for a couple of decades, you've surfed hundreds of waves of change in digital marketing. Through it all, these have been the top digital marketing FAQs we hear at Oneupweb. Cruise our answers to these marketing questions, and feel free to ask us something directly. Who should I be marketing...