Oneupweb : Retail Therapy—Now Just As Fun Online As It Is Off
Well, it's a close second. And a really, really close second when you live in a small area like Northern Michigan. Don't get me wrong, I love the quaint shops of Northern Michigan, I appreciate the Grand Traverse mall when I need it, and I can thrift till my fingers fall off—but there's nothing quite like shopping in a major metro.
Until today. Ladies (and savvy gents), welcome ideeli into your life.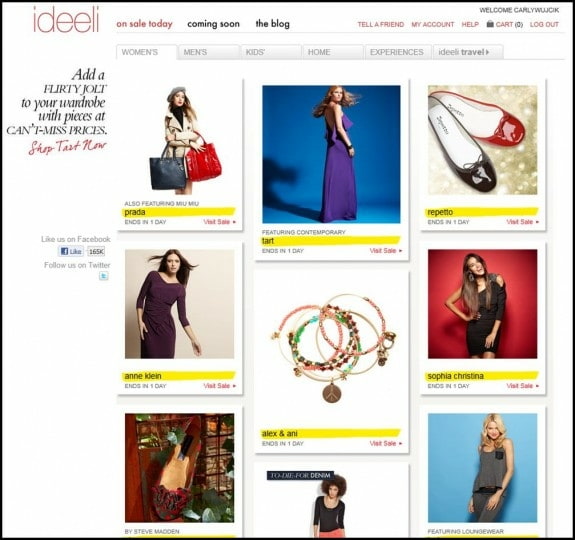 I should mention that not only do I have a true love for great, classic fashion (you may not guess it now that I work in a blissfully casual beach environment)—I love a great deal. And I mean, I LOVE a great deal.
So, last Saturday morning, while indulging in my early morning guilty pleasure of web "window" shopping while my husband sleeps (blissfully unaware of the few times that my credit card may actually somehow come out of my wallet and buy something)…I remembered the ads I had been seeing all over Pandora over the course of the last month for a site called ideeli. (Kudos on your ads by the way, I saw them so many times I was able to recall your brand name on a sleepy Saturday morning).
So I popped open a new browser window, punched in ideeli.com, logged in using my Facebook account…and the birds began to sing.
Apparently, I'm late to the game as ideeli launched in 2007 and is now one of the fastest growing retailers with nearly 400 million members, but I still feel it's worthy of a blog post. Especially because my true fashionista coworker hadn't heard of it until I tweeted her about it that fateful Saturday morning. (In case you're wondering, I did award myself 10 cool points for that.)
So here's how it works, ideeli is a membership site. But fret not, membership is free. Every day at noon EST, they launch their latest sales (we're talking as much as 80% off on designer brands), most of which last between 24 and 40 hours. Items are first come, first serve, the brands are pretty amazing, and the discounts are STELLAR. It's like an online trunk show.
But it gets better, there's an ideeli travel site and they discount "experiences" as well (if I could get to mid-town by noon tomorrow, I would be purchasing the Janet Sartin 90 minute facial, but alas, I can't).
And here's the other cool thing, they'll give you a $25 credit for every friend you refer to the site that places an order. So go! Go now! Check it out, buy some great stuff, tell your friends to do the same, and buy some more!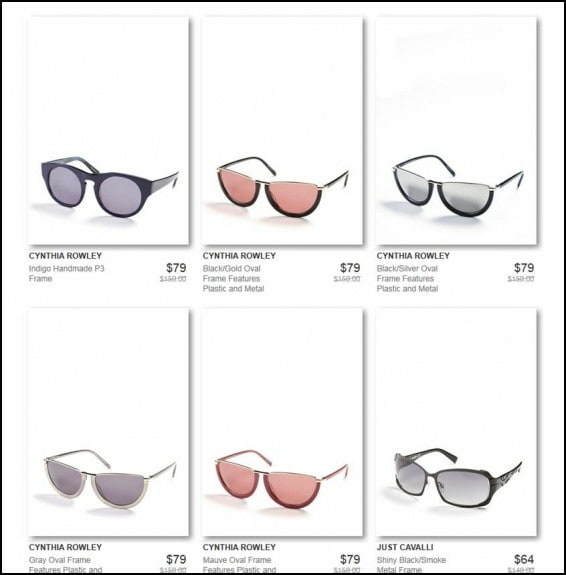 Thank you ideeli.com and more importantly, thank you Internet for making shopping experiences like this possible! It allows people like myself to live off of the big-city grid without having to sacrifice great style (at prices small town budgets can afford, most importantly). And while we're at the ideeli love, congratulations to the ideeli crew for topping the 2011 Inc. 500! If you ever need help with your online marketing strategy, give Oneupweb a call! (Be sure to ask for me).