Add Value and Impress Prospects Using Social Networking
I am speaking in October on your networking and your personal brand in social media. The gig is part of the Traverse City Area Chamber of Commerce Young Professionals Annual Conference. Check out the agenda if you are interested in attending.
Some Oneupweb colleagues and I are still working on the presentation, but I can give you a glimpse into to some of the topics.
Use LinkedIn to learn about the people you will be talking with. This is true for almost everything in business these days. If you are in sales you can use LinkedIn to figure out who to call on when introducing your company.
If you are in project management use LinkedIn to learn about your contacts. Impress them with short conversations about their background. This will go a long way in establishing a human relationship and it will show you how to do your homework.
Keep your own LinkedIn profile updated. People will also be looking you up. Put your best foot forward so they can also learn about you.
Some things to keep in mind:
Be smart and don't blow it for yourself or your employer. Don't embarrass yourself on any social network. Don't embarrass your employer. Think before you act. Sometimes well meaning videos, photos or comments can give the wrong impression, violate copyrights, or land you in court.
If you are acting on behalf of your employer check first before you post. Be familiar with your company's social media policy. If your company doesn't have one you need to get one soon. (Shameless plug —Oneupweb can help).
Don't expect your business colleagues to want to automatically become Facebook friends. For many people Facebook is for friends and family and not so much about colleagues and acquaintances. Use Twitter and LinkedIn to chatter in a business way. And if the chatter isn't adding value don't bother with it.
Some advice for Facebook:
If you have a falling out with a friend don't make Facebook posts attacking that former friend. When you do this you make it extremely uncomfortable for the people that are still friends with you and the person you are now upset with. You will seriously regret your negative comments, especially if you make up later on. Worse yet your comments may be available in search engine results for years to come, haunting you over and over again.
Bring value to your social networking for your friends and your business. Remember the old rule if you don't have anything good to say, then don't say anything.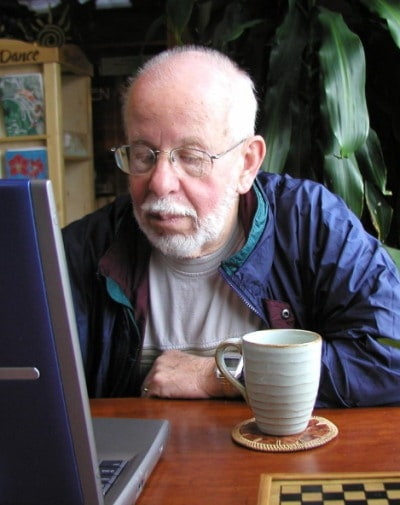 It's a new era and each generation is dealing with all of this social media stuff differently. Don't abandon the telephone and in-person meetings. You just might alienate a prospect or future friend that is not ready to embrace digital communication. Be a positive example by bringing value to your posts so that late adopters don't make the excuse that they don't want to join in because it is all just clutter.
Much can also be said about establishing a voice and persona for your business/brand in the social world, but that is a topic for another day.
Come and see me speak in October or give Oneupweb a call and we can help you with a strategy that will bring value and stand the test of time.