Oneupweb : Tailgating Apps—Mobile That Is
My favorite time of year is upon us: the air is crisp, the leaves are beginning to change and the sky is never clearer or bluer than in the middle of a September day. As I anticipate the days ahead, when Mother Nature cloaks the ground in red, yellow, orange and gold, I feel a certain calm coming over me. Fall is a time for rejuvenation, introspection and reflec…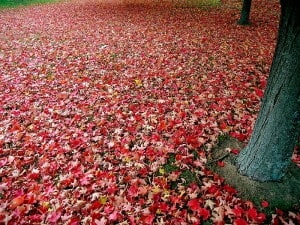 Who am I kidding? Fall means football and tailgating! Woo hoo!
Growing up in Metro Detroit I was afforded numerous opportunities to participate in many a tailgate ranging from full blown events, complete with fine china, to others I will just call "failgates." Some of my fondest memories are from years of tailgating, in the frozen tundra of the Pontiac Silverdome, along with a dozen trips to University of Michigan games and a half dozen to Michigan State University games. I mean, who doesn't love a great tailgate party? It's a party that marries many of life's finest: friends, food, the outdoors, sports and, perhaps, an adult libation or two.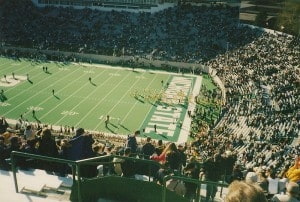 With all the advancements in technology it's now easier than ever to host or attend a tailgate. A couple of my favorite apps are "Tailgate Scout" and "Last Call."
Too often, I've been mindlessly wandering around trying to locate my friends in a sea of tailgates…with marginal success. This is a mobile web app that helps you find your friend's location quickly, along with other tailgates nearby. This app conveniently integrates with Facebook, making it easy to share your experience with friends who can't be there.
Last Call:
Ok. It's pretty much a given that you will be drinking at a tailgate. While having fun is and should be top priority, so should your safety. Want to see if you've over-imbibed a bit before you get behind the wheel? This free app allows you to log your alcohol consumption, as you drink, and monitor your estimated blood-alcohol level whenever you want. "Last Call" app also helps you locate nearby taxi services, and is a much classier alternative to marking your arm with a Sharpie every time you have a drink (not that I've ever done that!). Be smart and be safe!
I leave you with three of my commandments of tailgating:
1. Thou shall plan ahead, arrive early and stay late.
2. Thou shall always offer non-alcoholic beverages and food to parking lot police officers to endear yourself to them for later.
3. Thou shall not play catch through other peoples' tailgates. You never know when you might slip in some barbecue sauce and make a fool of yourself. Just sayin'.
Do you have any tailgating commandments?