Oneupweb : Creating a Killer Cover Letter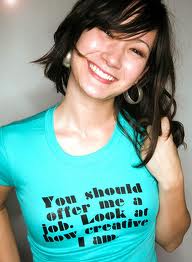 Ah, the dreaded cover letter! Probably one of the most overlooked and underutilized documents in the job search process. At Oneupweb we love cover letters! Not only do they paint us a picture of your  background and talents, they also serve as a creative outlet. And let's face it, we dig creativity. Below are a few tips on formatting a "killer" cover letter for your next venture.
1. Using templates. Congrats! You understand the power of the mighty cover letter and you have started your online research. Templates are great resources and formatting tools but don't use the sample you found on Google. Employers can tell when it's not your writing and you are much more creative than that.
2. Address the qualifications. Read over the job description. What have you done in the past that relates to the position? What additional qualifications and ideas can you bring to the table? What are your strong points? If the employer is looking for organization and computer skills, focus on that skill set instead of focusing on the hula-hoop contest you won in the 6th grade in Mrs. Howley's class.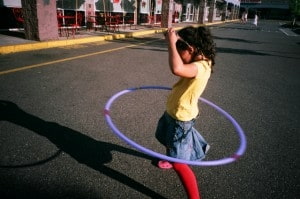 3. Update your Cover Letter. Yes, applying for jobs can not only be time consuming but also frustrating! Employers know you are probably looking into more than one open position on the job market but it's important to keep your cover letter updated and current to the position you are applying for. Look at the company culture. Are they corporate or more laid back? Answering this question will give you an idea of the tone you should convey. And be sure to have the right company name on the cover letter, otherwise that employer will just toss it aside.
4. Don't just spellcheck, proofread! Mistakes can jump out immediately to employers. Sure, spellcheck catches the minor errors but proofreading can save you from ours of embarrassment. Get it? Double check for silly mistakes that can rule you out immediately such as addressing the letter to a different company, like I stated earlier or stating you have a Bachelorette degree.
5. The Cover Letter is a reflection of your resume. Don't write about all the revenue you generated or creative campaigns you pitched when your resume states that you only operated a multi-line telephone and handled customer service. The resume should state facts and qualifications; your cover letter gives you a chance to describe those in further detail. Let the cover letter and resume work together to your advantage!
Don't miss out on an opportunity to showcase your strengths and explore your writing capabilities. Include your killer cover letter in your next job application and you may just land the job of your dreams!
Check out Oneupweb's current job postings at OneUpWeb.com/Careers. If qualified, please submit your resume and killer cover letter to jobs@oneupweb.com