Oneupweb : Making Digital Sense
With companies steering away from traditional marketing and learning more about the digital world, agencies are changing the way they do business. As the digital world evolves, so has the number of full-service digital agencies with most agencies offering search a plethora of services; it's all inclusive. As Lisa Wehr, CEO of Oneupweb states, "When we partner with a client to do a website design, we bring in a special team made up of graphic designers, copywriters, SEO specialists, marketing gurus, social media experts and more," explains Wehr. "Before we ever start mocking up a wire frame or a web page, we talk about strategy, the goals our client is hoping to accomplish with the website, the audience we're targeting, and all of the elements that need to be included—well beyond design. Then we work with the client, not around them, to ensure the end product not only meets their standards, but blows them away."
According to an article found in Mashable Business, How the Digital World is Changing the Way Agencies Do Business, businesses are becoming leaner. How? They are hiring folks who are able to execute multiple campaigns and pass on those folks who only claim to be an expert in one specific area of digital. Mashable interviewed three executives from three agencies to gain their viewpoint.
Rachel Kay, president of RKPR talks about the advantage of wearing multiple hats in an agency, "Today, agencies are finding it's more lucrative to own as much of a campaign as possible, and having talent who can take ideas through fruition is definitely more coveted."
Todd Defren, principal at Shift Communications states, "While it's true that we're working longer/harder/faster, the number of people required to execute across varied campaigns has only grown."
At Luckie & Company, the director of digital content, David Griner states, "Agencies like ours have never had the luxury of abundant staffing, so we've had to focus on assembling a team big enough to manage all our client work, but cross-talented enough to leave plenty of room for growth."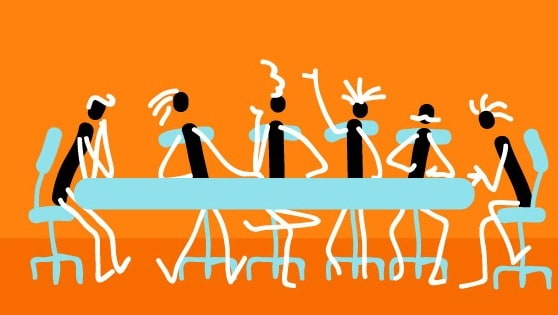 As agencies learn the best way to deliver campaigns and the number of ways to efficiently handle the varied demands of their clients, it will be important that the right agency is selected in the process. Oneupweb is one of those agencies; we deliver results and we do it efficiently. We help those companies who are struggling to rebuild, rebrand and recover. Speaking of a good way to recover, check out this article on chocolate milk. And that my friends, is good to the last drop!