Oneupweb Reviews: Amazon Lights My Fire With Their Own Kindle!
During this last week's break out of e-ink and e-social conventions, Amazon's e-ink reveal took center stage. They revealed their Kindle Fire, the Kindle Touch 3G, The Kindle Touch with the original Kindle still in the Kindle family line-up.
Forgive me, but I'm feeling a little fired up! After some research on the product, I have come to the conclusion the little 7-inch device is smokin' hot! Not to mention its awesome price tag, which is a good 50% cheaper than the Playbook and $300 cheaper than the iPad!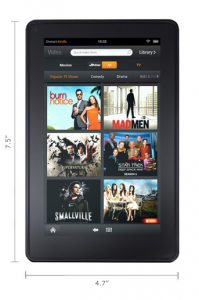 I am a mega reader and writer (I know, shocker). But, I don't own a pad or a tablet yet. I haven't been fully won over by these devices, but after this reveal from Amazon I am honestly SOLD!
Why am I sold? Let me share with you the Kindle Fire's features and you will understand.
Obviously the price tag is one feature I appreciate about this little sizzler item. Check out this great chart from Ken Sena of Evercore Partners. It shows how the price undercuts the tablet/pad market. I'd be shaking in my boots if I were the other brands.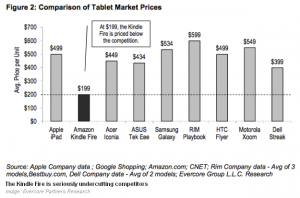 Sena predicts that by 2016 the CAGR of the Kindle Fire will decline by 6% to $149. That's awesome, but I won't be waiting until then for that sales price – it's already on sale for me. I'm ready to run out and buy it now!
This next feature! I melted from its amazing heat! Of course, this Kindle has the WhisperSync technology to automatically sync your library, last page read, bookmarks, notes and highlights across your devices that its predecessors had. But, now it's synced with more devices out there from Amazon's instant video feature. If you own or have access to one of these compatible devices, like the Samsung LN40C560 40-inch 1080 60 Hz LCD HDTV for instance (could be mine – maybe), then all you have to do is sync up the two devices and watch the video on the bigger screen now.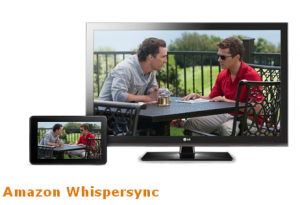 I have a library of not just books, but magazines as well. As much as I LOVE to have my library of books and mags I won't lie, I have been feeling a little guilty about the trees these days. And so, reviewing the Kindle Fire's picture quality on a 7″ vibrant color touchscreen that delivers 16 million colors in high resolution was a definite selling point for me. Between watching movies and reading my favorite mags, I am sweltering with delight on this feature.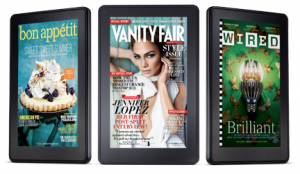 The Kindle Fire has an intuitive interface, so it makes it super easy to use and go back to my most visited and most interested links.
Amazon's Prime members enjoy unlimited, commercial-free streaming of over 10,000 popular movies and TV shows. Basically, I can pull the little sultry device out of my purse at break time and watch a quick episode of my favorite shows, like Spartacus or Stargate SG-1.
It has a fast, dual-core processor, meaning I can do things like read a chapter in some book I need to get down for work while uploading a video to go along with that research. I can listen to tunes while I surf the web too. It's a little multi-tasker like me!
It has its OWN cloud feature! I don't have to worry about memory uptake on the device – slowing it down like molasses, because Amazon has its own cloud via the net where I can store all that. No matter where I am or what I am doing. I can access it.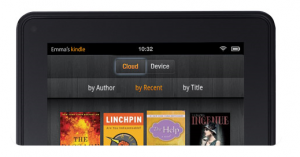 You can stream music from your Amazon cloud drive online or download the driver and go offline. They have 17 million songs in the Amazon MP3 Store. I could see myself on my treadmill able to have it sitting in front of me while I walk or run. In fact, I could be listening to music while reading AND walking! Just hope they don't make a law akin to the 'walking and texting' deal.
It's strong! The screen is chemically strengthened to be 20 times stiffer and 30 times harder than plastic. Honestly, how many times have you all out there dropped your iPhone or Android and cracked the screen – Right? … Exactly!
So, there you have my review on the new Kindle Fire tablet. What do you think of this new device? What would you consider to be the pros and cons of utilizing such a spicy device?