Oneupweb : Filled to the "BRIM" with Goodness
Here at Oneupweb we like to be on the cutting-edge of the marketing industry, but what you may not know is that we like to be immersed in our community as well, and not just locally, but state-wide. So we had the, to put it modestly, brilliant idea to bring together some of Michigan's premiere thought leaders for a brainstorming summit. The name of this pioneer event is BRIM 2011 which is an acronym for what it is set to accomplish: Bring(ing) Relentless Innovation to Michigan.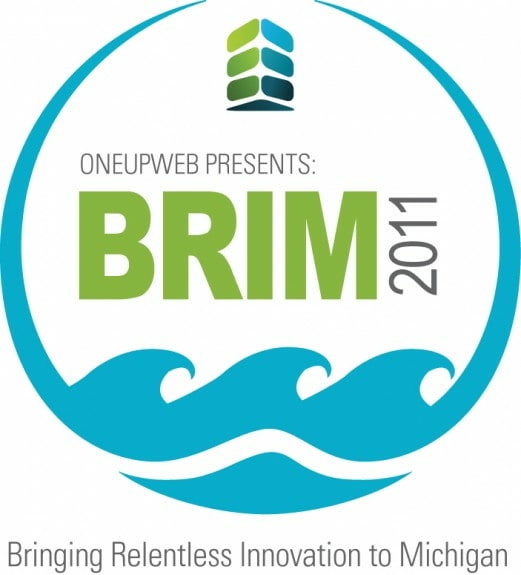 On Thursday, November 10 an eclectic group of Michigan business leaders will comprise three panel discussions on topics like; moving forward when your business is on a plateau, engaging your target audience and branding your company, and networking in the social media arena. All three panels will have a follow-up Q&A session and there will be breaks and a cocktail hour to network and sample some fine local beverages and cuisine. To top it all off, the BlueWater Angels have agreed to set up an investment panel where five BRIM attendees will get the opportunity to pitch their business ideas and one lucky individual will be rewarded with a follow-up lunch to explore the idea and opportunities further.
So if you are a Michigan-based business apply to attend BRIM 2011 today, because though spots are limited, the opportunities to learn and network through this event aren't!