Website Functionality Webinar Presented by Oneupweb
We have a great team of programmers/web developers here at Oneupweb. Two of them will be hosting our next episode of our free webinar series the Digital Roadshow which covers all things digital marketing. This Thursday (not tomorrow, but the next day) Jeremiah Prentice and Brian Scaturro will present "Website Functionality: How To Survive on the Cutting Edge" in lingo any marketer will understand!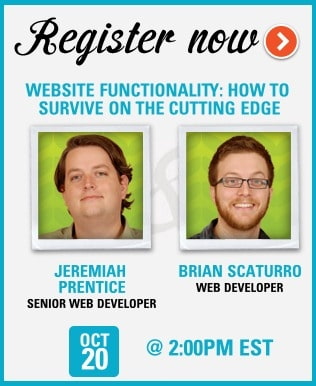 Take Jeremiah's word for it:
"I look forward to breaking down in 'no-nonsense' terms what considerations marketers should be taking to future proof their websites," explains Prentice. "It's all about reaching the broadest audience possible, on all the various devices and browsers they use."
So what can you expect to take away from their stellar presentation?
• How to take advantage of modern website technologies
• How to accommodate computer, mobile and tablet users
• What kind of questions you should be asking your web developer
• And more…
If the reasons above don't have you sold, let Brian explain why it's important to attend this free webinar:
"Marketers and developers need to be aware of what they might be neglecting when it comes to website functionality," explains Scaturro. "I am pumped to explain strategies and concepts that will help their sites succeed in the constantly changing digital landscape."
Have questions you'd like these two masterminds to answer? You can submit questions prior, during and after the webinar here (this also where you register).
Up Next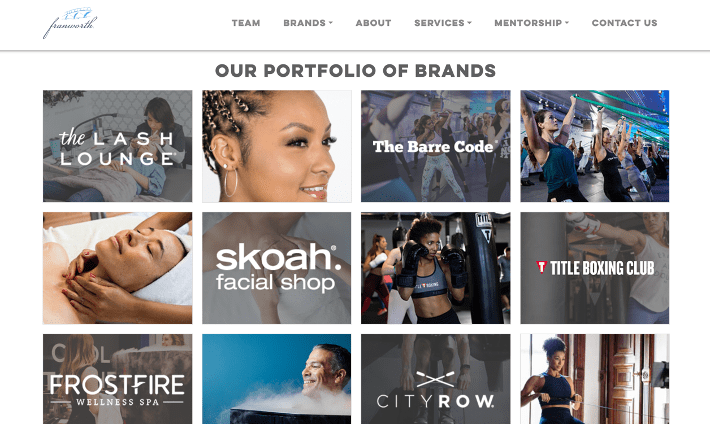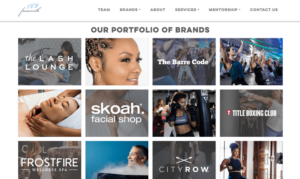 A Budding Franchise Partnership Oneupweb had been working with Franworth indirectly since May 2019 by supporting some of the franchise organization's brands. This website migration project kicked off in late February 2021 and was our first project for the Franworth brand itself. The Problem While growing their portfolio of brands, Franworth realized their Wix website...