Oneupweb : Three Search Engine Marketing Myths
One year doesn't seem long till you think about what you've learned during that time. As my first year at Oneupweb comes to a close, I thought I'd share 3 misconceptions I once had about search engine marketing. Yeah, yeah—you can search for "myths of SEM" and you're sure to discover that I ripped off 65456345645 other bloggers…but you won't find a sweet picture of Bruce Wayne in his Halloween costume riding a unicorn: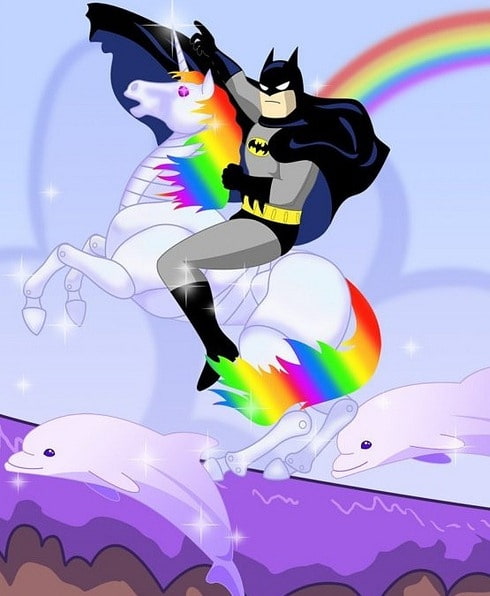 Myth One – #1 Ranking = Better Sales
Don't get me wrong—positioning on terms that describe your products and services is important to every businesses' online presence, but it's not the key to success. Just within my first year, I've witnessed many instances when improving a client's ranking on a particular keyword didn't exactly open the sales flood gates.
The heart of the matter is that companies shouldn't get obsessed with the vanity of seeing their company's name at the top of search results, especially if that term doesn't attract clicks from users that are in the midst of the buying cycle.
Think about it—ranking #5 for a keyword that converts 10% of the time is preferred to ranking #1 for "dumpster fire."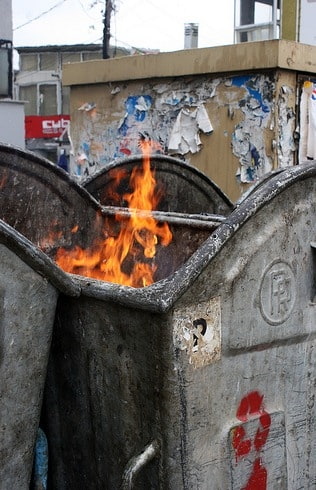 Myth Two – Copywriting Isn't as Important as Design & Functionality
Before joining Oneupweb, I was in the majority of internet users in that all the pretty lights and dynamic elements would impair my judgment about what a quality, authoritative site should look like. While search engines may one day become sophisticated enough to attribute relevance to that incredible animation of Batman riding a unicorn across your monitor, the fact of the matter is that search engines crave well-written content that incorporates natural language.
The aesthetics of a site will always be instrumental in gaining the attention, but having the content that keeps them coming back is critical. So don't put your graphic designers and web developers in the unemployment line so you can hire a team of copywriters. Find a group of individuals that communicate well, understand a little bit about both design and writing, and keep feeding them coffee.
Myth Three – Web-Masters Are Defensive, Territorial & Selfish
From the Napoleon-complex to nerd-rage from getting picked-on in school, most web-masters have gained an unfounded reputation as extremely territorial individuals who selfishly guard their domain. Despite the horror stories that you may have read, the reality is that web designers share the same goals as me and my fellow digital marketers—getting your website in front of the right people and getting them to take action.
Reinforcing that common goal from the beginning, setting expectations, and making web-masters and marketing teams feel comfortable with the search optimization process is paramount to cultivating a sustainable project.
I've been lucky enough to work with clients that realize things won't always go perfectly in the digital age. But like me, I think they realize finger-pointing doesn't get you out of a problem—it can only create a divide that's difficult to mend. You have to forge ahead and be relentless.
As Lyndon B. Johnson once so eloquently put it, "Any jackass can kick down a barn but it takes a good carpenter to build one."