Oneupweb : Happy Trickturkmas!
Let the celebrations continue! October and Halloween may be past us, but November the month of Thanksgiving and harvest is just about to begin. Or is it? With many retailers trying to lengthen the Christmas shopping season I'll be surprised if there is a hint of Thanksgiving to be had. At many local retailers the Christmas decorations are out and holiday music will soon fill the stores. Even online, it's all about Christmas, free shipping and sites decked in snowy winter wonderlands.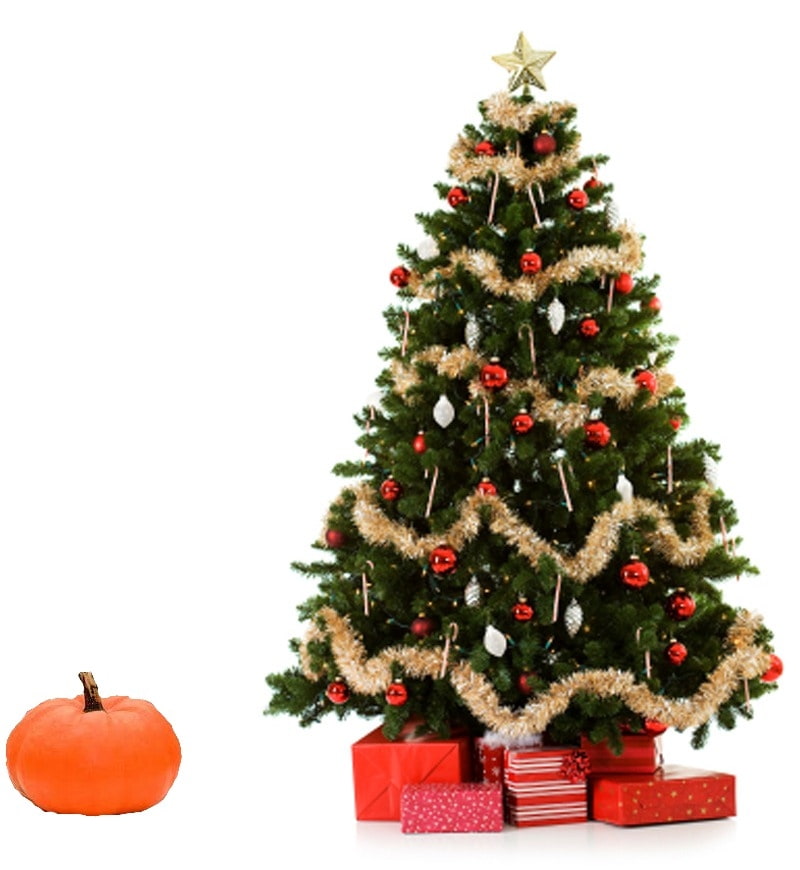 Christmas being December 25th, I'm aware that I only have 52 days to finish up shopping for my loved ones. But why does every holiday, season or event for that matter seem to be so far ahead? Trust me I'm in no rush for snow; we get plenty here in the north, for many more months than I care to see it.
I wish retailers would take each holiday as they come, and enjoy them each individually, making it a special time for each. Nordstrom shares this mantra and even has the tradition of creating a November online post that reads: "We won't be decking our halls until Nov. 25. Why? Well, we just like the idea of celebrating one holiday at a time." And I do too, why not slow things down a bit.
With stores gearing up for Christmas already I feel as though I should have more accomplished than I do. In reality there is plenty of time to rush from store to store, only to find the perfect gift online just days before Christmas. The early arrival of holidays is only making me stressed and in turn will probably lead me to spend even less than normal. And trust me, no one on my list wants me to go crafty, that's for sure.
Having the look and feel your customers desire could be the difference between conversions and well…homemade. If your business is interested in finding the perfect balance to connect with your customers give Oneupweb a call.