Oneupweb : Google Moves AdWords Ads to Bottom of SERP
Google recently announced on the "Inside AdWords" blog that they would begin placing AdWords advertisements on the bottom of the search engine results page (SERP). According to a report on Search Engine Roundtable, sightings of these new ad placements began in early October, meaning that Google has likely been testing this for the last several months.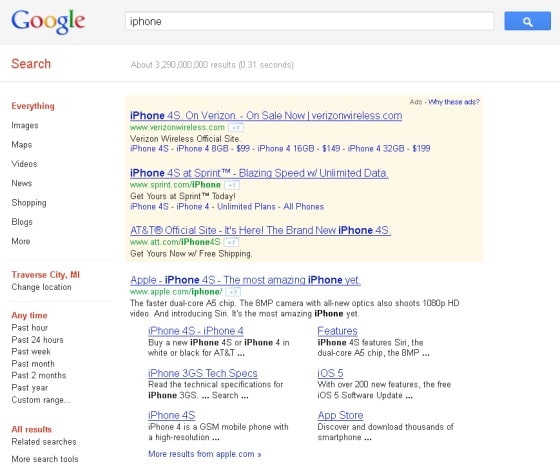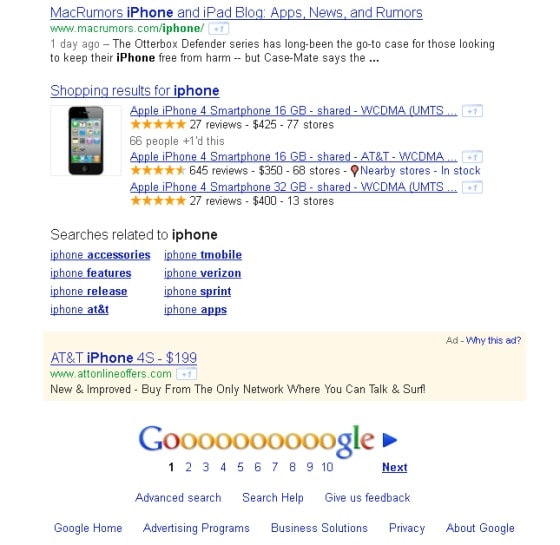 Google maintains that this latest change was implemented to enhance user experience:
"Over the past few months, we've been updating the design and experience of Google Search and all of our other products to give users a more seamless and consistent online experience. As part of these look and feel changes, we are now introducing new ad placements on Google Search. Starting today, ads that have previously shown to the side of the results may in some cases appear below them. We dynamically optimize each search page, including its ads, to provide the best experience for our users."
Google also reported:
"In many cases, we have found that displaying ads below search results fits better into the user's flow as they scan the page from top to bottom. On average, this placement performed better than side ads in terms of click-through rate in our tests."
There will also be changes made to AdWords performance reports for ads appearing in these new ad positions. Prior to the launch of the bottom positioned ads, you could use the "top vs. side" segment within the AdWords interface. This segment provided performance statistics for ads appearing in the premium positions compared to the ads positions along the side of the SERP. Over the next couple of weeks this segment is going to be renamed "Top vs. Other" This new segment will contrast the performance of ads in the premium positions against all side, bottom, and "experimental" ad positions. Unfortunately at this point, it doesn't appear that AdWords will provide specific reporting for the ads appearing on the bottom of the SERP.
It seems that the changes to AdWords are going to continue at as fast a pace as ever. If you're finding it difficult to keep up, you can contact an expert like Oneupweb. Growing businesses is what we do, and we would love to help you reach your goals. And please, share your thoughts about this latest change through the comments below. We're eager to hear your thoughts!