Oneupweb: @Aplusk aka Kutcher #oopsy Tweet
Twitter has a powerful effect when it comes to word-of-mouth via social media. Pertaining to brand management it is vital to be aware of it's pull. @Aplusk, aka Ashton Kutcher, got a reminder of that powerful ripple effect last night via his – what I call – #oopsy Tweet.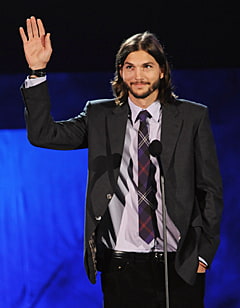 Late last night I was pulling some research on Kutcher's tech investments and literally was on his Twitter account when I noticed he tweeted to someone about Joe Paterno's (the Penn State football coach) being fired.
"How do you fire Jo Pa? #insult #noclass as a hawkeye fan I find it in poor taste."
Honestly, I am not a football person what-so-ever unless it has a soccer ball involved, so I didn't pay much attention to the tweet. I just thought it was some football conversation stuff.
So, off I went to one of his links via his Twitter: the Fite Foundation. About five minutes later I returned to view what new tweets he was sharing when I noticed him replying to someones obvious upset tweet in the Paterno situation. He was apologizing for not realizing what the reason was behind Paterno's being fired. The profanity in the responder to Kutcher's tweet is what caught my attention. Within minutes there was a swell of outrage to his not knowing about the scandal story. I watched for the next 30 minutes him apologizing to several irritated tweeple while many Aplusk supporters stood up for him. Bluntly speaking, I found his very open and embracing apologies to the irritated tweeple admirable and humbling. If anything, it made me appreciate him a little more as being a real human in the situation. He finally ended the 30 minute Twitter conversation with his 8 million followers (yes, 8 million!) with stating,
"As of immediately I will stop tweeting until I find a way to properly manage this feed. I feel awful about this error. Won't happen again."

Indeed, this was a sobering moment to watch last night. It made me think how critical it is for a person and/or brand to realize the magnitude one tweet, one post, one chime, one status can have. It is most wise to think twice before seeding. Here, at Oneupweb this is something we do and can advise on. Contact one of our Social Media specialist to get some tweets rolling!
At the end of the day, @aplusk will be fine and the next #oopsy tweet I am sure will find its way to the platform of humiliation in due time. In Twitter world I am sure that will be in an hour, and we'll have a new trending hashtag.

Until then, I tip my hat to you Kutcher and stride on!
UPDATE: Kutcher tweet for "Twitter Management" now posted: http://aplusk.posterous.com/twitter-management