Oneupweb : Real Estate Search Tools
As a new hire at Oneupweb, I recently relocated to the beautiful Traverse City area. As a result I have spent a lot of time lately browsing real estate listings online. The amount of data available through the Multiple Listing Service (MLS) and its many outlets can be overwhelming. Searching through it all can also be addicting and time consuming. Many times I've found myself browsing photos of houses late into the night. Fortunately, there are a lot of great tools available to filter all this data and help make your real estate search successful.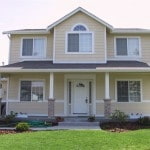 The first source most online house hunters turn to is usually the local real estate association's website. These sites vary depending on your location, but usually offer pretty basic functionality. However, there are alternatives that provide a better user experience. The two most popular are Trulia and Zillow. Both of these sites display a little more information than the basic MLS fields, such as mortgage payment estimates, a history of price changes, property tax data and schools in the area. Zillow has a feature called "Zestimate" that displays a home's estimated market value. It also displays the estimated value of properties near the listing you are viewing, which can be very helpful in determining if a listing is a good deal or not. The most useful feature of sites like Trulia and Zillow is the map search functionality. Select an area on the map and you can view all the listing in that area.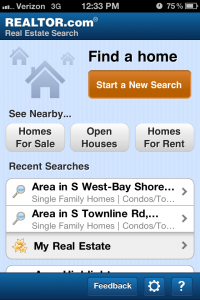 Location is important when searching for real estate, so the next logical step is to use your GPS enabled smart phone. There are a lot of great apps for iPhone, iPad and Android that allow you to see all the houses for sale around your current location. This is a great tool for when you're walking around town and spot a for sale sign. You can have photos and information about the house in seconds with the press of a few buttons. Sites like Trulia and Zillow offer mobile applications. Most of these apps are more or less the same, but my favorite is from Realtor.com. This app seems to have the quickest and most reliable search function. It also automatically saves your recent searches and can display rental properties and open houses.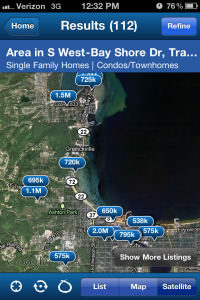 Once you've found your dream house the next step is to find out more about the neighborhood. A great resource for this is city-data.com. Plug in a zip code and this site will give you an unbelievable amount of census data for that area. Everything from population density to the most popular first names.
Of course, searching online is just one step in finding a new place to live. With the huge amount of data available and these great tools to filter it all, it has never been easier.