Oneupweb Reviews : Spotify
We've all heard it before: the familiar whine usually associated with the angsty pre-teen set, reminding us that "Well, I was a fan before it was popular." The truth is, no one wants to hear this, and more importantly, no one cares. So what if you were into Justin Vernon before Bon Iver? The rest of us were into Bon Iver when Bon Iver got really good, which is really all that matters. But I digress…
The point is, there's a lot of news surrounding Spotify this week – and rightly so. But I'm not here to talk about the online music service's new apps. I'm here to talk about why I love Spotify. And, yes, why I've loved Spotify since it debuted in the US. That's right – I've been a believer since the beginning, so yeah, I'm biased – and I guess in that regard sort of like a "I was a fan before it was popular" Twilight kid. Guilty as charged.
The Best
1) Social
Spotify more than gets by with a little help from its friends. As Spotify itself notes in introducing itself to new users, Music is Social – and the service has already revolutionized the way music listeners engage in the social sphere. With Spotify, listeners can easily share favorite tracks and playlists via Facebook, Twitter and more. Spotify scored a major victory (and more than a few new subscribers) at Facebook's f8 Developer Conference when the world's largest social network announced it would integrate the new service directly into the platform. And while it's great sharing music with friends, privacy settings ensure that you're not broadcasting your guilty pleasures to everyone.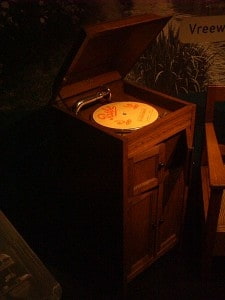 2) Selection
Considering that a) Spotify must ultimately satisfy both music fans and recording companies, and b) music fans and recording companies are prone to hissy fits,  Spotify's selection is pretty killer. In the several months I've been using the service, I've been disappointed by an absent artist maybe three or four times. Granted, I'm not a real techno, grime, or dubstep guy, so if you're into that sort of thing, you might find Spotify's not for you. Or, alternatively, you might try listening to real music. Kidding. Geez.
3) Premium Service
For just $9.99 a month, Spotify users can listen to unlimited music on-demand, commercial-free and via the Spotify mobile app. As if that weren't enough, Spotify Premium adds high-fidelity audio and an Offline mode, allowing users to download music to their devices for the duration of their membership. Considering the fact that a year's subscription to Pandora One costs the same as 3 months of Spotify Premium and doesn't allow for on-demand or offline listening, the Spotify offer is a steal. I'll gladly forgo two overpriced lattes for the full Springsteen catalog – anytime, anywhere.
The Worst
Like any service, Spotify inevitably has its downsides. And while my experience has been overwhelmingly positive, I can't say I'm not disappointed by the lack of an iPad app, the sometimes clunky mobile interface and the occasional artist / album blackout. Meh.
The Verdict
All in all, Spotify offers a seriously social way to enjoy music online. But what do you think? Is Spotify truly a smash hit – or just another one-hit wonder?
You can't listen to all music on Spotify. But you can listen to real music.