Oneupweb : It's Great to Work with CRAZY-SMART People!
It seems like only yesterday that Lisa Wehr added the challenge of measuring social media marketing ROI to the roster of development projects, and today ROSI trax™ is a reality!
In 2001, Oneupweb created ROI trax® a leading conversion analytics tool designed by marketers for marketers. And on November 30, 2011 the digital pioneer did it again!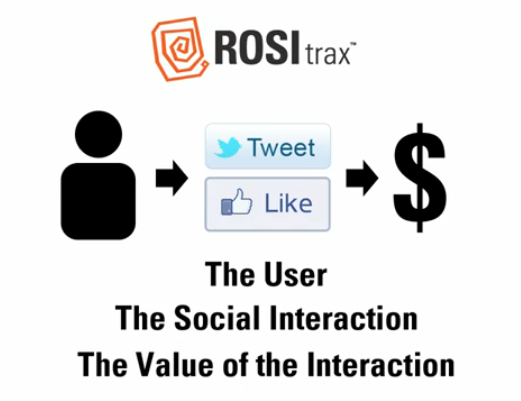 ROSI trax (Return on Social Investment) was designed to tell the entire story of the social networks; going beyond simple shares and likes to get at the real, bottom line results that the social networks are driving.
In my role as the Marketing Manager, I'm all about analytics and the bottom line. With ROSI trax, I'm able to view information on Facebook Like button activity, retweets, +1's, as well as shared links. But that's not all! ROSI will track virtually any link, shared in any outlet.
As if that's not impressive enough, ROSI trax provides information on the total number of visits generated from a button or link, as well as the unique visitors, and conversions.
Just like with ROI trax, a conversion can be any goal set up for a site visitor, from purchase to form fill and more.
ROSI trax can even break down the stats to individual links, not just outlets. This insight helps marketers quickly understand what offers and promotions are most effective. The brainpower contained within the walls of Oneupweb continues to amaze me. Thank you all for making my life easier!
ROSI trax™ is simple to implement and is only available to Oneupweb clients. Contact a member of the Oneupweb sales team to discuss the possibilities today! Request a Proposal »