Oneupweb : Make a Difference!
I tend to reflect on decisions I have made and wonder what the impact will be years from now. This especially rings true in my role as a parent. I have been a single parent (by every meaning of the word) for 17 years. I know when my son was younger I made a lot of mistakes, though I learned as I went along.
The question that looms over my head is if I have done everything I can and/or could have done in regards to my son's health. My son has Juvenile Myoclonic Epilepsy. He takes medication two times per day to keep his seizure activity at bay. He has had epilepsy his entire life and I have always been a proactive force in his life. In the beginning when I knew that doctors were giving him too many medications, or the wrong medication, I sought out a team of professionals from a large and highly respected hospital in the Detroit area. Low and behold he was given the wrong medication and since then, he has been on the proper path.
This being my first experience with epilepsy, I also sought out the guidance of an organization that I now hold dear to my heart; The Epilepsy Foundation of Michigan (division of the www.EpilepsyFoundation.org). Having learned about this organization and the wonderful programs it offers, I have become a much more knowledgeable and confident parent. Through the years, I have spoken at the Foundation's events, joined their local annual walks, and donated my time, resources, and money. My son attends their camp every summer for 5 days and is able to act like a "normal" kid. By next summer he is hoping to volunteer his time as a camp counselor!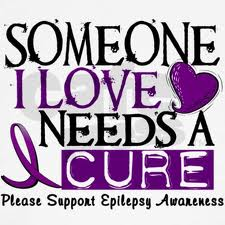 Recently, I have been approached by the Foundation to speak on their behalf. This time, it is on a much larger level! My son and I have been asked to speak in front of Congress on April 2, 2012. We are the only ones chosen from Michigan to attend. I will be petitioning legislature to provide better health care, and public education for those suffering from this disease, as well as assistance in finding a cure. My son will also be speaking and sharing a personal story of his struggles and triumphs over the last 17 years. As if this is not exciting enough, we will be joining thousands of people from all over the country in the annual walk on Capitol Hill to raise awareness, and research towards a cure!
I find it amazing how much we can learn by researching on the internet. This is how I was able to locate the Foundation, and an incredible amount of information on the disease, the medications, treatments, and research. Having the hospital and the individual doctor's website at my fingertips has proven to be an invaluable tool.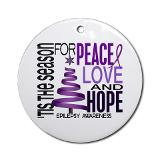 I encourage any business owner that wants to increase their business, bring more visitors to your website, or just spread the knowledge of your business to contact the amazing team here at Oneupweb! We have the tools and the most brilliant, hardworking, and resourceful group of people here at Oneupweb, just waiting to help make your business grow. Make a difference and find out more about who we are today!