Oneupweb : Visualize Better Data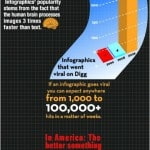 Since the advent of the Internet people have been looking for ways to quantify, harness and amalgamate the vast amount of data it contains. The more information we have at our fingertips, the more difficult it becomes to organize and share that data in a useable way.
Search engines exist to index web pages; Facebook and Google+ organize your friends, family and co-workers into groups for communication purposes but what about all of the wonderful raw data? It is just floating around on the internet waiting to be called into action.
There are certainly lots of websites that exist to bring together vast repositories of knowledge in a user-friendly way.
Sites like Wikipedia rely on live volunteers to accurately update and maintain an online encyclopedia of knowledge, which is helpful if you are looking for information on a specific topic. And when you are looking for an answer to a question or just want to compare Albert Einstein, Paul Dirac and Richard Feynman? Wolfram | Alpha is there for you. Wolfram | Alpha identifies its self as:
"…an engine for computing answers and getting knowledge."
There are combinations of the two like Cha Cha, Cha Cha gives free real time answers to questions posed online or via mobile phone.
With all of these tools we can answer pretty much any question, anytime, anywhere.
But what about sharing and visualizing data in a way that keeps pace with the changing internet landscape? If you are trying to work with the types of large data sets readily available online, a bar graph is simply not going to cut it.
That need for visualization fostered the rise of the wildly popular infographic.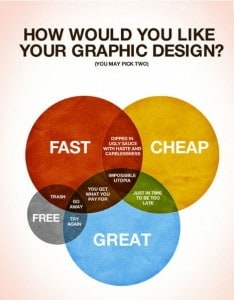 "Information graphics or infographics are graphic visual representations of information, data or knowledge. These graphics present complex information quickly and clearly,[1] such as in signs, maps, journalism, technical writing and education. With an information graphic, computer scientists, mathematicians and statisticians develop and communicate concepts using a single symbol to process information." Courtesy of Wikipedia.
Infographics very clearly illustrate data, usually in an entertaining or artful way and I enjoy them immensely, but it is still a static form.
That's where Gapminder comes in with visually stunning graphics.
Gapminder seeks:
"To unveil the beauty of statistical time series by converting boring numbers into enjoyable, animated and interactive graphics."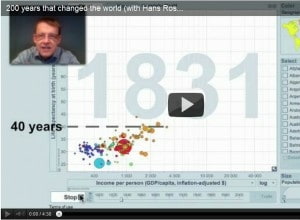 It's not the right tool for every data set, but Gapminder can clearly illustrate vast amounts of information easily and across long timelines. It represents a huge leap forward in graphic representation of data and it's free!
There are many amazing online tools available including Sharenator.com/empires and Think with Google's Think Insights. I have merely touched on what's available for effectively visualizing data.
What tools do you use to organize and visualize data culled from the web? Or do you just have an amazing example of an infographic to share? I'd love to hear from you.