Oneupweb : Social Media – Converting Non-Believers One Tweet at a Time
Social Media has changed not only life as we know it, but also the way we brand ourselves and our businesses. Its ability to connect people and exchange information so quickly has made it a very powerful marketing tool and businesses are starting to realize its great potential.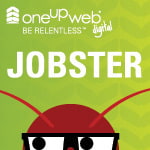 Over the past few months, I have witnessed Social Media's power first-hand. Oneupweb successfully launched the official HR twitter account, @Oneupwebjobster! Not only has this process been educational, but it has also resulted in a more socially savvy Human Resource department.
Up until then, I had avoided the Twitter band-wagon like the plague. In my mind, Twitter was a place for celebrity meltdowns and people who documented their every action via 140 characters or less. But, once the final decision was made to start the Jobster account, I had to learn the trade and had to learn it fast! My first plan of action was to consult an expert and who better than Oneupweb's team of uber-talented Social Media gurus! After a meeting with the masters, I learned about retweeting, hashtags and other jargon I had believed was a foreign language spoken by only Twitter elitists. Maybe it was possible to convert a long-time Twitter uninitiate into a master of the art of the tweet.
After creating the Jobster account and consulting with our experts, I quickly realized Twitter was so much more than what I had originally thought. Many HR professionals, alumni groups & business bloggers tweeted interesting information regarding my interests and what I do at Oneupweb. I was able to connect with people like never before, read articles I would not have found among the internet stock-pile & share information with a whole new group of followers. Needless to say, I'm still learning, but I even had to start a personal Twitter account to feed this new addiction.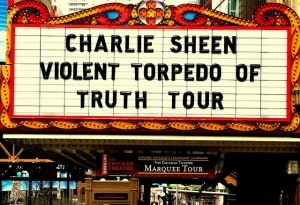 Oneupweb recently released ROSI trax™, a tool for measuring social media's success and monetary value. This kick-butt technology will help businesses see the return on such social media activity as Facebook likes, retweets, Google +1s and more. Check out the demo here.
ROSI TRAX and Oneupweb is bound to equal great success for any business. (If #tigerblood is still trending, imagine the possibilities) Contact a member of the Oneupweb sales team to discuss the possibilities today! Happy Tweeting!