Oneupweb : Christmas Is Coming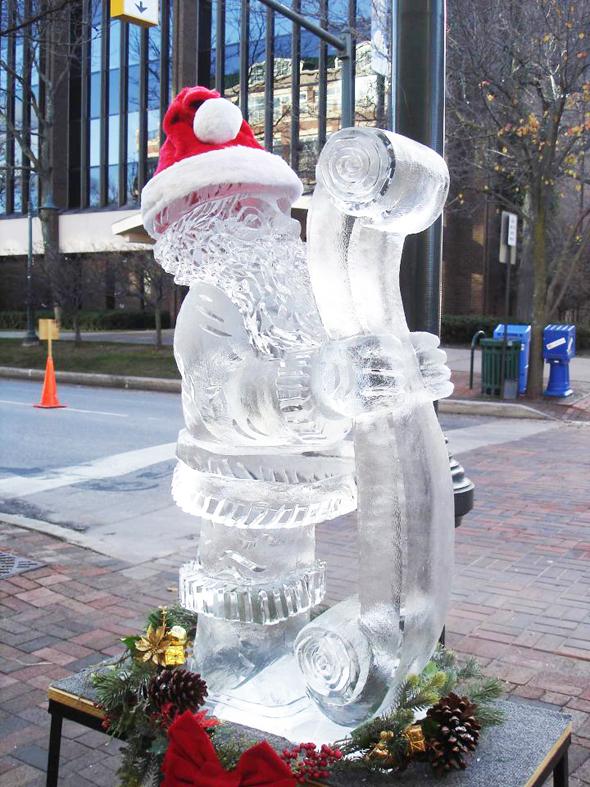 Yes it's that time of the year again where everything is jolly and bright. I'd like to say white as well but, the fact is, we're still working on that part of things here in northern Michigan. Temps in the 40's certainly aren't normal for Traverse City this late in December, either. Perhaps that's why so many people are procrastinating on their Christmas shopping. It just doesn't feel like Christmas.
If you're one of the many that still have shopping to complete, my advice would be to kick it into gear! As of December 14th, 46.5 percent of shoppers still didn't have their shopping done. So, you're defiantly not alone. My goal is always to start early so that all of the holiday shopping is complete come December. This is purely to help budget the amount of gifting I like to do, makes it easier on the wallet, in other words. The down side to this is I never really finish until Christmas. I don't know what it is, but it seems as though I'll still be scrambling for someone right up until the last possible shopping day.
Good thing Amazon has me covered, right up to Christmas day in fact. Although the last day for standard shipping has passed, getting that must have gift on time is still an option. For many retailers, if it means a sale, they'll do their darndest to get it to you. Overnight shipping can cost a bundle though, so, in that case, you might be better off opting for a gift card. Printing them from a home computer will save the hassle of running out and fighting the crowds too. Not to mention your nephew would much rather have a gift card verses that pink bunny suit you sent him last year!
Is your business missing out on targeting these last minute shoppers? It's a gold mine out there and not partaking in the festivities can leave you feeling like the Grinch. Contact Oneupweb so you have a handle on the year ahead, not just the holidays!