Oneupweb Reviews : Government Photoshopping
There's never a dull moment when it comes to North Korea – and recent events surrounding the death of "Dear Leader" Kim Jong-il are no exception. One moment the North Korean regime is inviting South Korea (with which the communist country is still technically at war) to fax over their condolences, and the next it's threatening to call the whole thing off and blow the whole peninsula to smithereens. Talk about drama, sheesh.
Well, the North Korean regime may still prefer its fax machine, but someone in Kim Jong-un's inner circle knows how to use Photoshop. Two photographs released separately by the North Korean Central News Agency and Japan's Kyodo News reveal some rather blatant – and less than professional – photo editing. Check it out: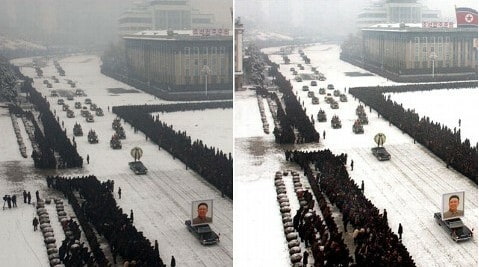 Notice the difference? What happened to the group of men on the left? And what about the color of the snow? Kim Jong-il's funeral procession is hardly North Korea's Photoshop debut. In 2008, a photo of the communist leader featuring some creative shadow effects raised eyebrows and fueled speculation about his health.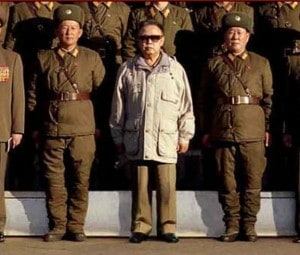 Now, fair is fair, and North Korea is certainly not the only country to get creative with photography. One shouldn't overlook Iran's famous "phantom fourth missile," or, on a deeply troubling note, the US Army's doctored photos of Iraq war victims. Nationalistic Photoshopping (and propaganda in general) knows no bounds.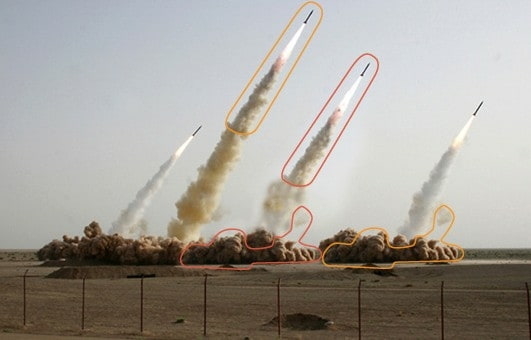 So what's the lesson here? Governments deceive when it suits their own purposes. Simple as that. Still, that's no excuse. Fortunately, the same technological revolution that brought Photoshop PR to North Korea continues to equip citizens and journalists alike with the tools and know-how necessary to sort through the garbage. The decentralization of communication – mobile technology, social media, open source, etc. – has rendered both censorship and propaganda increasingly difficult to execute effectively.
Thumbs down for government Photoshopping. North Korea may find it all too easy to edit the historical record. But the brutal government and totalitarian regimes everywhere face a different reality in attempting to control the course of history – a big thumbs up for the people, as far as I'm concerned.