Oneupweb: Top 5 Social Media Graphic Trends
Lately, I have been noticing some trends in social media usage of graphics. From Facebook to Twitter, or from Mashable to Social Media News blogs there is a definite trend. In this blog I'll lay out what I have observed.
1. Cool Blue:
The dominate hue utilized in these graphics is the primary color blue. Whether its Facebook, LinkedIn, or Twitter, blue is the definite dominate color across the color palette.
2. White Space:
A majority of the images used for blogs and articles across the web about social media have one common theme, and that is the use of white space. Notice the image I pulled from doing a Google image search on the word social media –

3. Iconic Buttons:
Most every social media platform has incorporated the ever-so-easy and recognizable button style icon to represent their brand. When we see the famous lower case "t" in robin-egg blue most instantly think Twitter. When we see the famous lower cased "f" in a deeper blue most instantly think Facebook.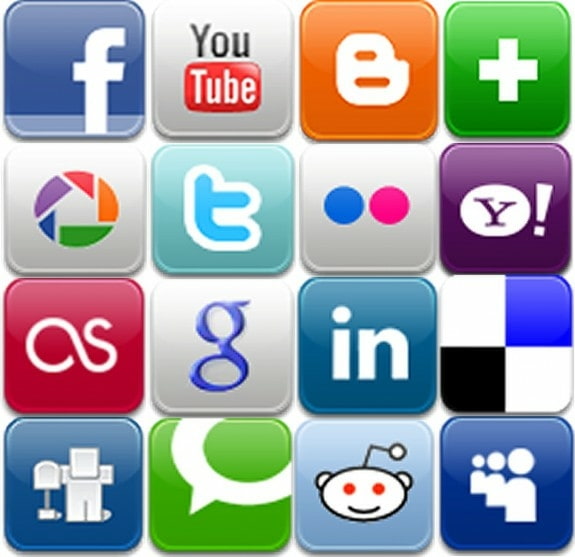 4. People Paper Cut-Outs :
In a lot of articles and blogs about social media that show the human in the masses the graphics usually show the little human in what I call the paper cut-out style. It seems to be synonymous with the social media topic.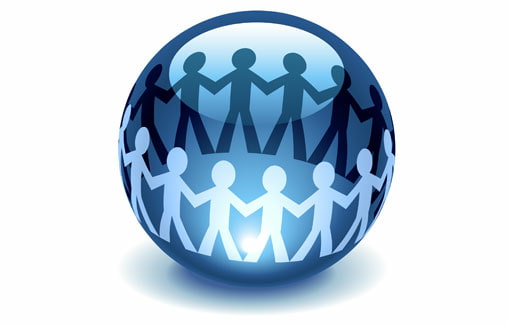 5. The Social Circle:
The last thing I noted was the use of the circle within social media graphics.

__________________________________________________________________________
There are many other trends in the social media graphic world, but these are the top 5  in my own social world.
Do you see any other trends you would like to share? We would love to hear about them.